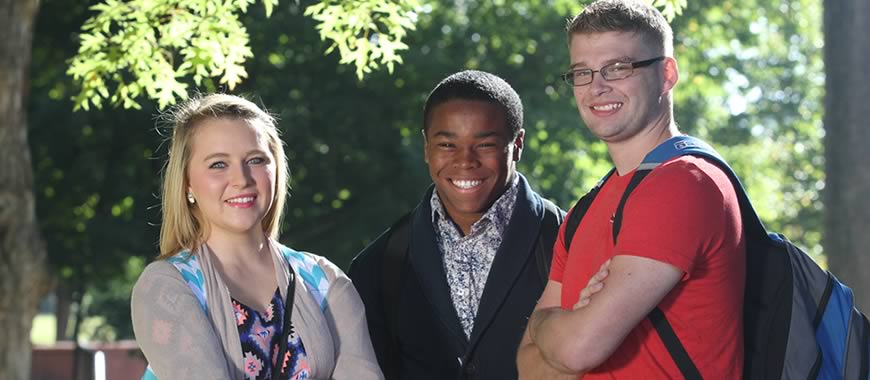 For emergencies, call 911. Then Campus Safety at (423) 636-7318.
---
The Office of Campus Safety provides information from the National Weather Service and from regional airports for faculty, students and staff.
NATIONAL WEATHER SERVICE
Earlier
...WIND ADVISORY IN EFFECT FROM 11 AM TO 8 PM EDT FRIDAY... The National Weather Service in Morristown has issued a Wind Advisory, which is in effect from 11 AM to 8 PM EDT Friday. * WINDS...Northwest 15 to 25 mph with gusts up to 50 mph. * TIMING...Advisory winds
[...]
Thu, Apr 25, 2019
Source: NWS Advisories
REGIONAL AIRPORTS
Earlier

Winds are Calm. The pressure is 1006.8 mb and the humidity is 84%. Last Updated on Apr 25 2019, 9:53 pm EDT.
[...]
Source: Tri-Cities Airport

Winds are Southwest at 11.5 MPH (10 KT). The pressure is 1007.0 mb and the humidity is 61%. Last Updated on Apr 25 2019, 9:53 pm EDT.
[...]
Source: McGhee Tyson Airport
Severe Weather Safety
Important information about Thunderstorms and Tornados (NWS, NOAA):
Thunderstorms, Tornadoes, Lightning… from the NOAA
Get Information on the Red Cross Safety App
http://www.redcross.org/mobile-apps/tornado-app
Driving in Winter Weather Conditions
From AAA:
http://exchange.aaa.com/safety/roadway-safety/winter-driving-tips/
Winter Weather Safety and Preparedness
From The Weather Channel:
http://www.weather.com/safety/winter
Frostbite Prevention from the Mayo Clinic:
http://www.mayoclinic.org/diseases-conditions/frostbite/basics/prevention/con-20034608