ALUMNI EXECUTIVE BOARD MEMBERSHIP
Jackie Rose '75 – President
Robert Kleinertz '76 – Vice President
Erika Barker '15 – Secretary
Angelo Botta '75 – Past President
Lauren Abramson Baes '02
Ryan Barker '15
Lynn Battle '62
Jane Battle '62
Peggy Brewer '89
Susan Starnes Brown '97 '99
Berneice Cox '77
Stephen Hixson '99
Steven Hollingshead '15
Carolynn Hipps Kinser '95 '97
Donna DeMauro McCoy '80
Christine Morganweck '75
Jane Lovvorn Morse '77
Lawrence Pinkiewicz '75
Brett Purguson '02
Betsy Reed '80 '88
Joseph Romano '63
Monica Willingham '97 '99
Angela White Wilson '77
Dr. Angela J Shelton '81
Mr. Bo A. Cordell '13
Ex-Officio's –
Kim Kidwell
Dr. Lisa Andrus
---
---
ABOUT THE MEMBERS
Donna DeMauro McCoy  '80
Originally from Kearny, NJ, Donna attended Tusculum from Fall 1976 to Spring 1980, graduating with a B.S. in biology. After graduation she married Tim McCoy '79 and returned to New Jersey, where she worked as anatomy lab supervisor at New Jersey Medical School.
The couple moved to Kingsport in 1987. Donna recently moved to Chattanooga following Tim's death in 2015 and currently work as a project controls specialist at TVA. She enjoy keeping up with friends from Tusculum, and makes it back to campus most years for the Old Oak Festival and Homecoming.
---
Dr. Robert W. Pollock '65
Bob attended Tusculum and later, the University of Tennessee (BS 1965), Indiana University (MS 1970), and Nova Southeastern University (Ed. D. 1990). Bob was a Geraldine Dodge Scholar, and as part of that program went on to complete his post-doctoral studies at both Harvard and Princeton Universities (1995-1997). He was a New Jersey high school science teacher and middle school principal where he worked in those capacities for more than 35 years. He was later the director of curriculum and IT at Roselle Park for two years.
Following his years in public school education, Bob was an assistant professor of education at Georgian Court University and a senior partner in Synergy Educational Consultants in Philadelphia. Bob currently lives in Knoxville and is author of two books, Teacher Interviews: How to Get Them and How to Get Hired!, plus his first novel, Last Days. He has served as a member of the Alumni Executive Board since 1999.
---
M. Jackie Rose '75, President
Jackie received a BS degree from Tusculum in 1975. She served as office manager from 1975-2010, before returning to school. She became a certified professional medical coder in 2010 and worked at an Urgent Care Clinic until 2014. Jackie currently serves as director of Children's Ministry at Jonesborough United Methodist Church and has served in this position since 2004.
She is the daughter of Mary Helen Paxton '48 who worked in business office at Tusculum for more than 30 years. She is married to Glen Rose and lives in Jonesborough. She has served as secretary and vice president of the Tusculum University Alumni Executive Board.
---
Joe A. Romano '63
Joe received a BA in history and political science from Tusculum. In 1972 he earned an MA degree from the University of Tennessee in history and political science. He is married to Sue Wilson '64 and they have two sons, Albert and John. Joe joined his family business and is semi-retired. Sue has been a teacher, diet counselor and office manager. The Romano family was involved with Boy Scouts for many years, and both Albert and John earned the rank of Eagle Scout.
Joe has written local history, including a section of the official history of Berkeley Heights, NJ, From the Passaick to the Wach Unks. He also wrote the history of a transcendental little colony tucked away in the Watchung Mountains, Free Acres Single Tax Colony, 1910-1930: An Experiment in Pleasant Living. In addition he's written magazine and newspaper articles about local history and personalities. His son John has written Your Digital Afterlife, which deals with issues related to the cloud. Joe has had the privilege to serve on the Alumni Executive Board for several years.
---
Angelo Botta '75, Past President
Angelo has served Tusculum in a variety of capacities, including as a member of the faculty, chair of the Alumni Executive Board and Women's Basketball Coach. He has also coached in the region at the high school and college level. He now serves as assistant professor of physical education and sport science at his alma mater.
He received an Associate of Arts from the County College of Morris before finishing his Bachelor of Science at Tusculum. Angelo also holds a Master of Arts in physical and driver's education from East Tennessee State University and has 37 post-graduate hours at Eastern Kentucky University, focusing on safety and first aid.
---
Christine A. Morganweck '76
Christine Morganweck was born in New York City. As a young girl, she and her family took many trips down to Tusculum to visit her grandfather and watched the construction of the Annie Hogan Byrd Chapel, named after her grandmother, being built. According to Morganweck's fourth grade diary, she told her mom and dad, "I'm going to Tusculum College."
Christine graduated in 1976 with a Bachelor of Arts in special education and taught in Tennessee and New York. She decided to pursue business in the mid-1980s and worked in the human resources arena with Fortune 100 Companies. She also obtained an advance degree in human resources management with an emphasis on organizational diagnosis and assessment. In her spare time she taught human resources management at New York University. Currently, Christine is living in Colorado. She owns and runs two successful businesses. Christine enjoys international travel, jewelry design and teaching.
---
Betsy Peters Reed '80 '88
Betsy Reed graduated from Tusculum College in 1980 with a Bachelor of Science in elementary and special education and in 1988 with a master's degree in education. She has been married to Jack Reed for 41 years with two children and three grandchildren.
She worked in the Greene County School System for 25 years as a special education teacher at Chuckey Elementary, Ottway Elementary, West Greene High School and Chuckey Doak High School and retired after eight years as assistant principal at Chuckey Doak High School.
She has been a member of the Tusculum Alumni Executive Board for eight years and is currently serving as secretary. She is a member and elder of Shiloh Cumberland Presbyterian Church, treasurer for the Shiloh Cumberland Presbyterian Women, secretary of Greene County Democratic Women and a volunteer for Healing with Flowers.
---
Dr. Richard M. Winant '69
Dr. Richard M Winant '69 has been married to Dorothy Yaskell Winant for more than 50 years.
In addition to his BS in education from Tusculum, Rick holds an MA, MLS, MPA and Ph.D. He retired last March from SUNY Downstate Medical Center.
He is now dean emeritus. Rick looks forward to working with his fellow alumni is supporting Tusculum and its programs.
---
Ryan M. Barker '15
Ryan Barker '15 graduated from Tusculum in 2015.
Afterward he spent two years as a communications specialist at Presbyterian College in Clinton, SC. He and his wife Erika '15 live in Bristol.
He is currently completing a Master of Arts in history at East Tennessee State University.
---
Lauren Abramson Baes '02
I graduated from Tusculum College in 2002 with a bachelor's degree in physical education with an athletic training concentration. She went onto get a master's degree in health from Middle Tennessee State University in 2004. She has been a certified athletic trainer since 2002 and has covered a variety of high schools, college and semi-pro level sports.
Currently, she is entering her fourth year as the head athletic trainer at Father Ryan High School with STAR Physical Therapy in Nashville. She recently received the 2018 Tennessee Athletic Trainer's Backbone of the Year Award for her efforts in athletic training. She is also a long distance runner, having completed multiple full and half marathons. She resides in Franklin with my husband, Kevin and their 3-year-old son, Jack.
---
Peggy B. Brewer '89
Peggy lives in Morristown, and earned her degree through the Graduate and Professional Studies Program in 1989. She has served on the Alumni Executive Board since the nineties, serving on many committees and volunteering for various events. She served as Alumni Executive Board President for two years, September 2001 to October 2003.
She currently serves on the Development & Alumni Engagement Committee and serves on the President's Advisory Council in Morristown. Peggy received the Tusculum College Pioneer Award, October 14, 2006. She also serves her community. She currently serves as the president, Morristown Art Association; chairman, Arts in the Park, and member of Rose Center Council for the Arts serving as chairman, Artists Advisory Council. She has an appreciation for the arts and paints and does photography.
---
Berneice Cox '77
Berneice Cox is founder and CEO of the consulting firm The Bacall Group and is host, producer and writer of the NBC television show "Our Issues Tallahassee." She spent more than 25 years advocating before the Florida Governor and Cabinet, House and Senate and now provides strategy for clients at the national level working with the Florida Senate and Congressional Delegation.
In addition, Berneice offers media training to corporations, nonprofits and small businesses. She was selected as one of the 25 Women You Need to Know in Tallahassee. She attended Tusculum College and graduated with a bachelor's degree. Berneice has taught as an adjunct professor at Florida State University.
---
Erika L. Barker '15, Secretary
Erika grew up in Alpharetta, Georgia. She graduated from Tusculum in 2015, having double majored in museum studies and history.
She went on to earn a master's degree in historical administration from Eastern Illinois University and has worked in a variety of museums and historical sites before finding her way back to Tennessee with her current role at the Birthplace of Country Music, Inc. in Bristol TN/VA.
Erika married her college sweetheart, Ryan Barker '15, under the Old Oak Tree on Tusculum's campus in May of 2017, and they now live happily ever after with their cat, Percy.
---
Susan Starnes Brown '97 '99
Susan Starnes Brown is a Greeneville native, who earned a BA in computer information systems in 1997. Susan then, in 1999, earned her post graduate degree in adult education (MAed).
During her tenure, she was a member of Tusculum's basketball team from 1993-1997 and a graduate assistant in 1998. She currently resides in Knoxville, with her husband Matt, also a 1997 Tusculum graduate and a former member of the football team.
Susan currently serves as the director of IT and health information systems for Tennessee Orthopedic Clinics.
---
Monica Morgan Willinham '97 '99
Monica currently serves as the director of accreditation and educational technology at Berry College and has for the past 12 years.
She lives in Cedartown, GA and resides with her daughter, Morgan.
Monica coaches TeamCrush (TC) travel softball team and has for the past six years.
---
Larry P. Pinkiewicz '75
Larry received a B.S. degree in mathematics from Tusculum College in 1975 and earned a master's degree at the University of Louisville in 1979.
Working in the education field teaching mathematics at the middle school, secondary school and college level since 1975.
---
Angela T. White-Wilson '77
Angela White- Wilson is a 1977 graduate of Tusculum with a degree in Sociology. After graduation, she began her career with a short stint as a School Liaison Worker with the Chesapeake, Virginia Public Schools System. Her primary career was with the Norfolk, Virginia Social Services Bureau as a Case Management Specialist.
Following a lengthy career, she opted for an early retirement to serve as the primary caretaker of her mother. She resides in Chesapeake, Virginia and is married to Karl Wilson. She is the step-mother to one. She and Karl enjoy travel and church activities.
---
Brett Purgason '02
Brett Purgason is a life-long resident of Greene County. Mr. Purgason received a Bachelor of Science in Organizational Management from Tusculum '02.
He has spent his career in the commercial and industrial construction industry in Tennessee. He has budgeted, negotiated and managed everything from small projects to multi-million-dollar projects.
Mr. Purgason is deeply rooted in the local community through his service as the Past Chairman of the Greene County Republican Party, Treasurer of the Greene County Republican Party, member of the Tusculum University Alumni Executive Board, member of the Freewill Baptist Family Ministries Executive Council, Member of the Greene County Partnership's Board of Directors, Chairman of the Town of Greeneville Standards Review Board and Founding board member of Tennesseans for Conservative Action.
---
Stephen Hixson '99
A native of Greene County, Stephen began his educational career at Walter State Community College earning his Associates Degree in Electrical/Electronics in 1993. He went on to further his education, and received a Bachelor of Science in Business Management from Tusculum College in 1999.
Graduating from the Police Academy in 1997, he began his law enforcement career quickly climbing the ranks to Captain after only 13 years of service, rendering him the youngest officer promoted to captain in the history of the Greeneville Police Department. Stephen went on to graduate from the FBI National Academy in Quantico, VA in 2006 obtaining the "Yellow Brick" for exceptional physical abilities. He graduated from the Tennessee Law Enforcement Executive Development Seminar in 2011 and the Municipal Managers Academy in 2015.
Stephen was a member of the Greeneville/Greene County SWAT team for 18 years and held the position of Assistant Commander during the last years of his tenure. He is a member of the Police Benevolent Association and acts as board member for the Tennessee Associations of Chiefs of Police Alarm Management Committee. Stephen is married to his wife, Lannette, has 2 children, Mark and Kayla and a granddaughter Emma Kate.
---
Carolynn Hipps Kinser '95 '97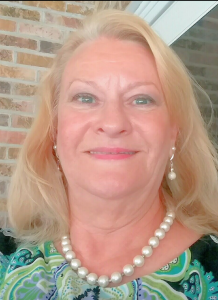 Mrs. Kinser began her educational career earning a clerical certificate from Walters State Community College.  She earned degree's from Tusculum in Organizational Management in 1995 and a master's degree in Adult Education in 1997.  She also received certification as a Family Life Educator and obtained a license in health insurance.  She is also a graduate of Greene County Leadership.
After high school, Mrs. Kinser began a career in the administrative medical field.  She served as accounts receivable supervisor.  She later served as an Administrative Assistant for a large international tobacco company, followed by employment as a probation officer in Sessions, Criminal, and Juvenile Courts. After graduating from Tusculum in 1997, she began serving as a GED instructor, served as an after school program director, family resource director, and assisted students in the classroom, all through the Greeneville City School System.  She is currently retired.
She is a life long Greene Countian, growing up in the Tusculum community.  She and her husband Charles are parents to twin daughters and grandparents to four grandsons.
---
Bo Cordell '13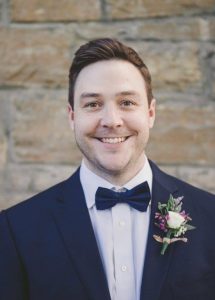 Bo graduated from Tusculum 2013 with a Business Administration degree and a minor in International Business. While at Tusculum he was a member of the Tusculum football team where he played quarterback, was involved with FCA where he was the vice-president, and also was the secretary for the Business Club. Along with these clubs and teams, he also volunteered with the Tusculum Mentors Program, Earth Day, Tusculum Lunch Buddies program, Boys and Girls Club Youth Football Clinic, Adopt-a-Highway program and served as a representative with the Pioneer Student Athlete Advisory Council, and with the Make-A-Wish Foundation.
Bo is currently the Director of Business Development with Landair in Cincinnati, OH and has now worked there for over 7 years.
---
OTHER ALUMNI EXECUTIVE BOARD MEMBERS NOT LISTED
Lynn Battle '62
Jane Battle '62
Steven Hollingshead '15
Jane Lovvorn Morse '77
---