ALUMNI EXECUTIVE BOARD MEMBERSHIP
Robert Kleinertz '76 – President
Monica Willingham '97 '99 – Secretary

Jackie Rose '75 –  Past President

Lauren Abramson Baes '02
Erika Barker '15
Ryan Barker '15
Angelo Botta ' 75
Peggy Brewer '89
John Coleman '17
Anup Kaphle '07
Carolynn Hipps Kinser '95 '97
Donna DeMauro McCoy '80
Dr. Jane Lovvorn Morse '77 – Chair of Hospitality & Engagement Sub-Committee
Dr. Robert Pollock '65
Angela White Wilson '77

Ex-Officio –
Nicole Rader '17 '19
---
ABOUT THE MEMBERS
Donna DeMauro McCoy  '80
Originally from Kearny, NJ, Donna attended Tusculum from Fall 1976 to Spring 1980, graduating with a B.S. in biology. After graduation she married Tim McCoy '79 and returned to New Jersey, where she worked as anatomy lab supervisor at New Jersey Medical School.
The couple moved to Kingsport in 1987. Donna recently moved to Chattanooga following Tim's death in 2015 and currently work as a project controls specialist at TVA. She enjoy keeping up with friends from Tusculum, and makes it back to campus most years for the Old Oak Festival and Homecoming.
---
Dr. Robert W. Pollock '65
Bob attended Tusculum and later, the University of Tennessee (BS 1965), Indiana University (MS 1970), and Nova Southeastern University (Ed. D. 1990). Bob was a Geraldine Dodge Scholar, and as part of that program went on to complete his post-doctoral studies at both Harvard and Princeton Universities (1995-1997). He was a New Jersey high school science teacher and middle school princpal where he worked in those capacities for more than 35 years. He was later the director of curriculum and IT at Roselle Park for two years.
Following his years in public school education, Bob was an assistant professor of education at Georgian Court University and a senior partner in Synergy Educational Consultants in Philadelphia. Bob currently lives in Knoxville and is author of two books, Teacher Interviews: How to Get Them and How to Get Hired!, plus his first novel, Last Days. He has served as a member of the Alumni Executive Board since 1999.
---
M. Jackie Rose '75, President
Jackie received a BS degree from Tusculum in 1975. She served as office manager from 1975-2010, before returning to school. She became a certified professional medical coder in 2010 and worked at an Urgent Care Clinic until 2014. Jackie currently serves as director of Children's Ministry at Jonesborough United Methodist Church and has served in this position since 2004.
She is the daughter of Mary Helen Paxton '48 who worked in business office at Tusculum for more than
30 years. She is married to Glen Rose and lives in Jonesborough. She has served as secretary and vice president of the Tusculum University Alumni Executive Board.
In retirement, I enjoy quilting, reading, yard and garden work along with hiking.
---
Angelo Botta '75, Past President
Angelo has served Tusculum in a variety of capacities, including as a member of the faculty, chair of the Alumni Executive Board and Women's Basketball Coach. He has also coached in the region at the high school and college level. He now serves as assistant professor of physical education and sport science at his alma mater.
He received an Associate of Arts from the County College of Morris before finishing his Bachelor of Science at Tusculum. Angelo also holds a Master of Arts in physical and driver's education from East Tennessee State University and has 27 post-graduate hours at Eastern Kentucky University, in health education, 24 hours from Lincoln Memorial University in administration supervision, and two hours in history at Tusculum
---
Dr. Jane Lovvorn Morse '77
Dr. Morse Currently resides in Asheville, NC. Retired Physical Therapist and Adjunct faculty member at South College in Asheville, NC.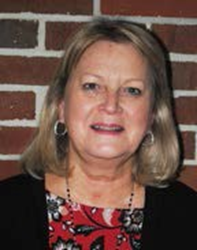 Morse has worked as an physical therapist in most of her adult life.  In her professional activities, Morse serves or has served on
many boards that coincide with her professional career.  Dr. Morse received her Bachelor of Science degree in Natural Science / Biology
from Tusculum College in 1977, cum laude.  Additionally, she received her Bachelor of Science in Physical Therapy from the University
of TN Center for the Health Sciences, which she earned in 1979 with honors.  She received her Doctorate degree in Physical Therapy from A. T.
Still University of Health Sciences, awarded in 2006 with a perfect grade point average. Morse currently serves Tusculum University in many capacity's
such as being a member of the Board of Trustees, a member of the Alumni Executive Board, in which she Chairs the Alumni Engagement and Hospitality Sub-Committee.
Dr. Morse is also very active in the Quality Enhancement Program at Tusculum as well. Jane is married to her husband, True, and they have two sons, a daughter-in-law, and grandchildren.
---
Ryan M. Barker '15

Ryan is currently a Ph.D. candidate in Purdue University's Department of History and is also an adjunct professor in Tusculum University's Department of History, Museum Studies, and Religion.
 When coming to Tusculum in 2010, Ryan was the first person in his family to graduate high school. Since he completed his double major in history and English, creative writing in 2015, Ryan has worked as the communications specialist for Presbyterian College. In addition, Ryan married his college sweetheart, Erika '15, under the Old Oak on Tusculum's campus in 2017. He also earned a master's degree in history from East Tennessee State University, where his thesis, "For Natural Philosophy and Empire," received the university's Outstanding Thesis Award.
Since entering Purdue's Ph.D. program, Ryan has focused his energy on learning to balance his skills as both a researcher and as a professional educator working in the classroom. As a result, he has developed a teaching philosophy that encourages his students to examine history as an evidence-based discipline, whose primary skills can be transferred to a large variety of professions and expertise. Ryan, Erika, and their cat Percy live together in Bristol, TN.
---
Lauren Abramson Baes '02
I graduated from Tusculum College in 2002 with a bachelor's degree in physical education with an athletic training concentration. She went onto get a master's degree in health from Middle Tennessee State University in 2004. She has been a certified athletic trainer since 2002 and has covered a variety of high schools, college and semi-pro level sports.
Currently, she is entering her fourth year as the head athletic trainer at Father Ryan High School with STAR Physical Therapy in Nashville. She recently received the 2018 Tennessee Athletic Trainer's Backbone of the Year Award for her efforts in athletic training. She is also a long distance runner, having completed multiple full and half marathons. She resides in Franklin with my husband, Kevin and their 3-year-old son, Jack.
---
Peggy B. Brewer '89
Peggy lives in Morristown, and earned her degree through the Graduate and Professional Studies Program in 1989. She has served on the Alumni Executive Board since the nineties, serving on many committees and volunteering for various events. She served as Alumni Executive Board President for two years, September 2001 to October 2003.
She currently serves on the Development & Alumni Engagement Committee and serves on the President's Advisory Council in Morristown. Peggy received the Tusculum College Pioneer Award, October 14, 2006. She also serves her community. She currently serves as the president, Morristown Art Association; chairman, Arts in the Park, and member of Rose Center Council for the Arts serving as chairman, Artists Advisory Council. She has an appreciation for the arts and paints and does photography.
---
Erika L. Barker '15,
Erika grew up in Alpharetta, Georgia. She graduated from Tusculum in 2015, having double majored in museum studies and history.
She went on to earn a master's degree in historical administration from Eastern Illinois University and has worked in a variety of museums and historical sites before finding her way back to Tennessee with her current role at the Birthplace of Country Music, Inc. in Bristol TN/VA.
Erika married her college sweetheart, Ryan Barker '15, under the Old Oak Tree on Tusculum's campus in May of 2017, and they now live happily ever after with their cat, Percy.
---
Monica Morgan Willinham '97 '99
Monica currently serves as the director of accreditation and educational technology at Berry College and has for the past 12 years.
She lives in Cedartown, GA and resides with her daughter, Morgan.
Monica coaches TeamCrush (TC) travel softball team and has for the past six years.
---
Angela T. White-Wilson '77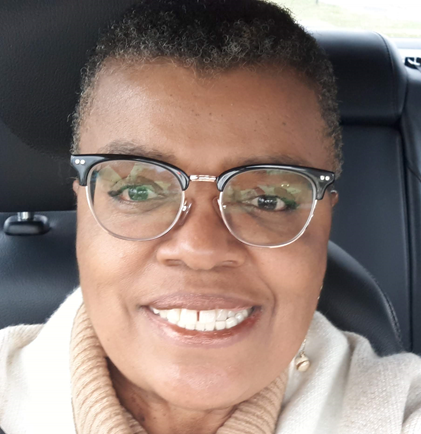 Angela White- Wilson is a 1977 graduate of Tusculum with a degree in Sociology. After graduation,
she began her career with a short stint as a School Liaison Worker with the Chesapeake, Virginia Public Schools System. Her primary career was with the Norfolk, Virginia Social Services Bureau as a C
ase Management Specialist.
Following a lengthy career, she opted for an early retirement to serve as the primary caretaker of her mother. She resides in Chesapeake, Virginia and is married to Karl Wilson. She
is the step-mother to one. She and Karl enjoy travel and church activities.
---
Robert "Bob" Kleinertz '76
From Point Pleasant, New Jersey.
Graduated from Point Pleasant Boro High School 1972.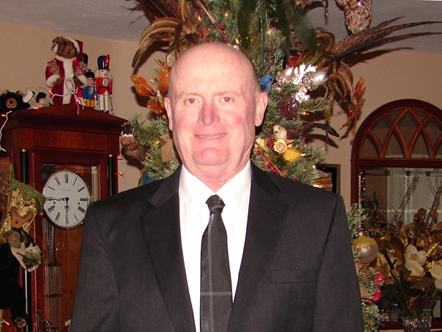 Graduated Tusculum College 1976. Bachelor of Arts.
Returned to NJ after College worked in family business for 14 years, then worked in Real Estate and investments.
Moved to Naples, Florida, in 1994. Was employed as a Account Manger in sales and design.  Until retiring. Then moved in 2018 to Johnson City, TN.  Here with my wife, Ginny Alexander  and our rescue dog Duffy, I enjoy my art work, sports, reading (History) and my Culinary arts.
---
Carolynn Hipps Kinser '95 '97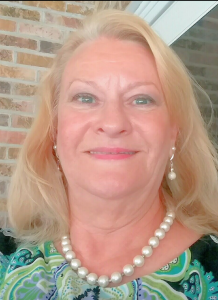 Mrs. Kinser began her educational career earning a clerical certificate from Walters State Community College.  She earned degree's from Tusculum in Organizational Management in 1995 and a master's degree in Adult Education in 1997.  She also received certification as a Family Life Educator and obtained a license in health insurance.  She is also a graduate of Greene County Leadership.
After high school, Mrs. Kinser began a career in the administrative medical field.  She served as accounts receivable supervisor.  She later served as an Administrative Assistant for a large international tobacco company, followed by employment as a probation officer in Sessions, Criminal, and Juvenile Courts. After graduating from Tusculum in 1997, she began serving as a GED instructor, served as an after school program director, family resource director, and assisted students in the classroom, all through the Greeneville City School System.  She is currently retired.
She is a life long Greene Countian, growing up in the Tusculum community.  She and her husband Charles are parents to twin daughters and grandparents to four grandsons.
---

Anup Kaphle '07
Anup Kaphle is the executive editor at Rest of World, a global newsroom that tells stories at the intersection of technology and culture in the non-Western world. Before returning to the US in 2020, Anup worked in Nepal, his home country, where, as the editor-in-chief of The Kathmandu Post, he managed the country's largest English-language newsroom as well as the publication's digital platforms. Prior to that, Anup led efforts at the James Beard Award-winning Roads & Kingdoms, managed international reporting teams as BuzzFeed News' deputy foreign editor, and oversaw digital efforts for the foreign desk at The Washington Post. Anup has a Masters degree from Columbia University's School of Journalism. He graduated from Tusculum College in 2007.
---
John Coleman '17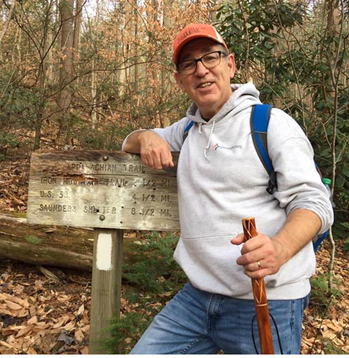 John Coleman graduated in 2017 with a degree in biology and social science. He lives in Damascus, Virginia, but is originally from Laurel, Maryland. He has worked as the director of operations for Children's Home in Kentucky, interim director of Christian Counseling Center in North Carolina and coordinator of Leadership Washington County. He is the owner of Discover Damascus.
Family connections led to him becoming a student. His sister Kathy attended TC, and he loved visiting her on campus. Dean Hurley offered him a scholarship and the opportunity to attend as an early-admittance student when he was 17 years old. During his time at Tusculum, Dr. Robert Davis and Charles Gray Jr. in the Biology Department were his biggest influences. Backpacking, camping and trout fishing in the Nolichucky River were his primary interests when he was a student.
It took Coleman 40 years to complete his degree. He started in fall 1977 and graduated in 2017 through the degree completion program. On a campus visit, he ran into Dr. Nancy Moody in McCormick Hall late one night. When he told her he wanted to complete my degree, she helped put the wheels in motion.
Coleman committed my life to Jesus Christ in the spring of 1980 and served as a pastor for 34 years. He said he is a much different man than the young guy who attended TC.
---
Monica Willingham '99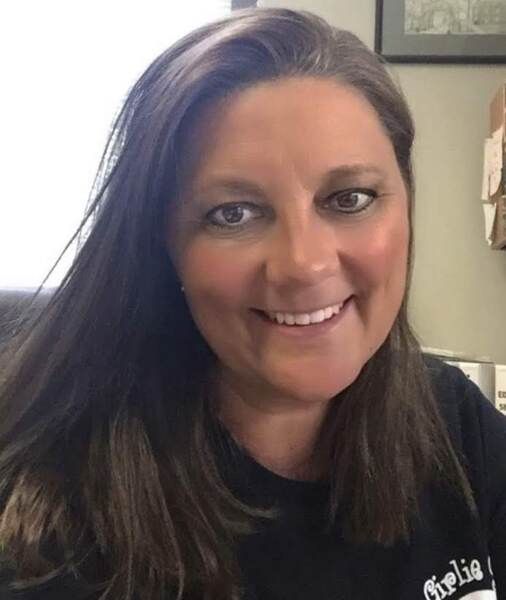 Monica earned a BA in computer information systems in 1997 and earned her post graduate degree in adult education (MAed) in 1999.  During her tenure, she was a member of Tusculum's basketball team from 1993-1997.  She currently resides in Cedartown, Ga. with her daughter Morgan.  Monica currently serves as the Director of Accreditation and Educational Technology in the Teacher Education Department at Berry College for the past 17 years. She is still very active in coaching basketball and her TC travel softball team.
---
OTHER ALUMNI EXECUTIVE BOARD MEMBERS NOT LISTED
Steven Hollingshead '15
Jane Lovvorn Morse '77
---