It's true. The Tusculum Pioneer experience doesn't end at graduation. It lasts a lifetime.
The Office of Alumni Engagement sponsors events and activities so that you may maintain a lasting relationship with your Alma Mater.
Our offices are located in the Annie Hogan Byrd Fine Arts Building on the Greeneville Campus.
Our email address is alumni@tusculum.edu.

---
ALUMNI FEATURE
Tusculum Alumnus honored by Kingsport Chamber of Commerce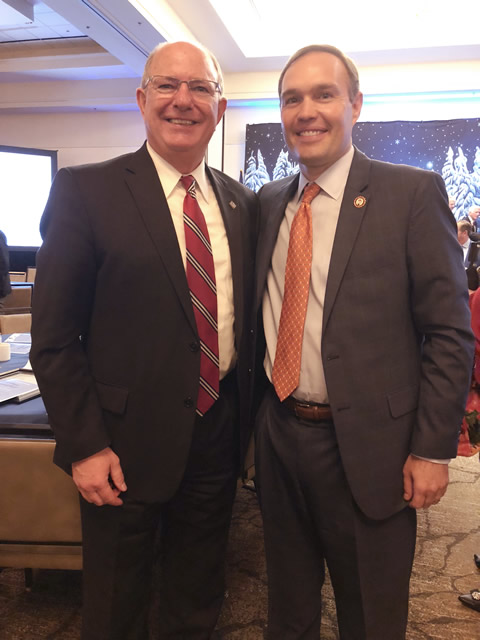 We are pleased to share Larry Estepp, an alumnus of Tusculum University and a former longtime member of the institution's Board of Trustees, has earned the Kingsport Chamber of Commerce Lifetime Member Award.
The prestigious award goes to an individual who has made an enormous contribution to the chamber and the community throughout his or her life.
Estep serves as president of Citizens Bank in the Tri-Cities and has distinguished himself throughout his career. Prior to joining Citizens Bank as executive vice president for commercial lending, he provided stellar leadership as a regional president for First Tennessee Bank.
Tusculum benefited from his business acumen during his 12 years on the Board of Trustees. He also received a bachelor's degree in organizational management from the university.
"We congratulate Larry on this well-deserved honor and wholeheartedly endorse his selection," said Dr. James Hurley, Tusculum's president. "He contributed significantly to Tusculum's continuing development as a premier academic institution, and we will always be grateful for his service to our university."
---
---