It's true. The Tusculum Pioneer experience doesn't end at graduation. It lasts a lifetime.
The Office of Alumni Engagement sponsors events and activities so that you may maintain a lasting relationship with your Alma Mater.
Our offices are located in the Annie Hogan Byrd Fine Arts Building on the Greeneville Campus.
Our email address is alumni@tusculum.edu.

---
FLORIDA EVENTS
Tusculum University Alumni & Friends in Florida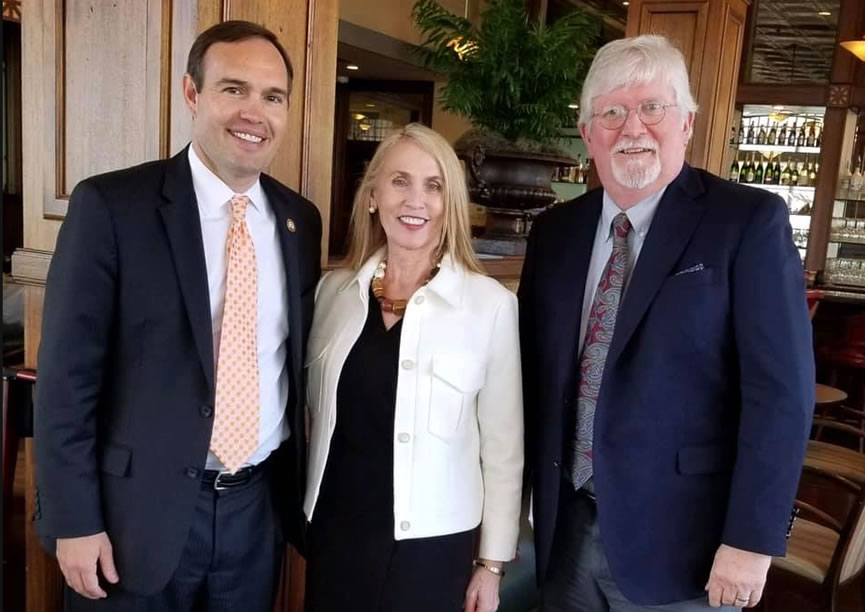 Dr. James Hurley, Berneice Cox '75, and Ed Moore are kicking off the Florida alumni events!
Keep checking our TU FACEBOOK page to stay up-to-date on the Florida Alumni events featuring President Hurley and more this week!
---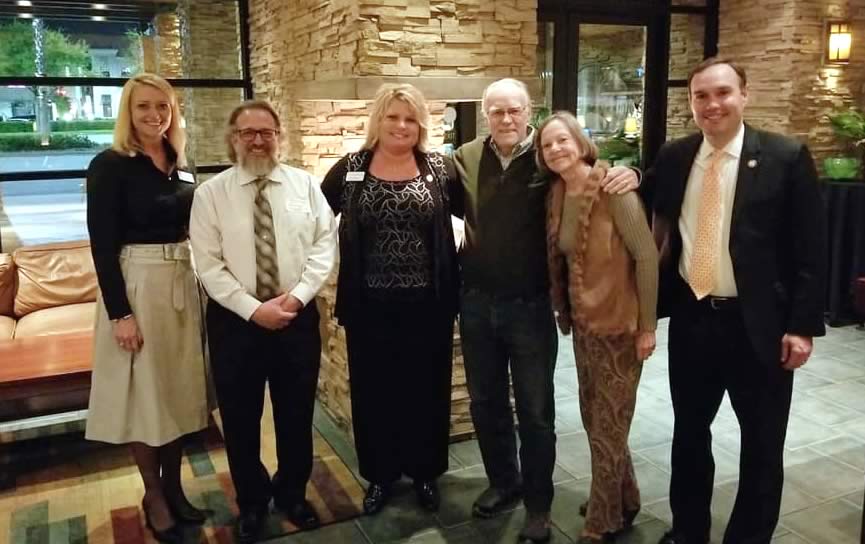 We had a great time in #jacksonvilleflorida last night. Thank you to everyone that joined us.
Photo left to right: Jill Salyers, Andrew Traugot '14, Nicole Rader, Gary Gack, Judy Gack '68, Dr. James Hurley.
---
---