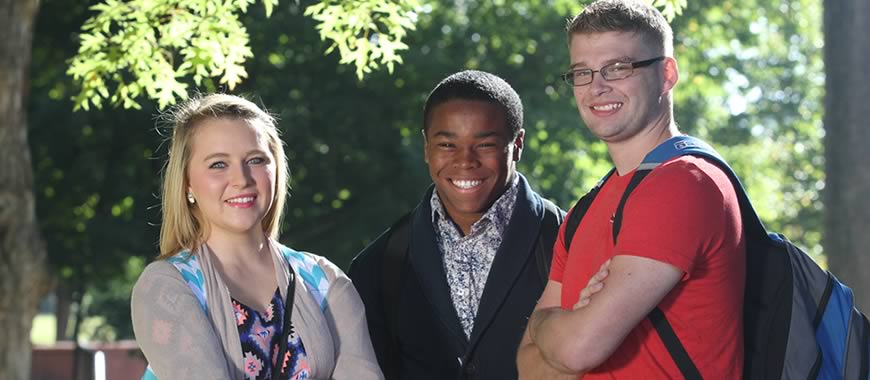 For emergencies, call 911. Then Campus Safety at (423) 636-7318.
---
Emergency Communications System
Pioneer Alert, powered by Regroup, is Tusculum University's Emergency Communications Platform. To receive school closing information and emergency alerts from Tusculum University, please sign up with your Tusculum email address: https://tusculum.regroup.com/signup
Download the Regroup "Alert Me" app from the App Store or Google Play for enhanced service (free of charge).
https://apps.apple.com/us/app/alertme-regroup/id1266375333
https://play.google.com/store/apps/details?id=com.alert_me&hl=en_US
Parking Registration
All students and employees must register their vehicles with Campus Safety:
Gather your driver license, vehicle information (year, make, model, color, tag), and registered owner information (if not you).
Permits cost $50.00 each. Gather your payment information (credit/debit card – check or cash must be paid in the Business Office located at McCormick Hall during business hours).
Click "Start Here"
Create a username, type in your Employee/Student ID Number (include any zeros at the beginning, if any), enter your Tusculum email address, and create a password
When back at the home page, click "Register for Permit"
Register your vehicle – Please enter your cell phone number and not your office number (we may need to inform you about your vehicle – lights on, someone hit it, or we need it moved)
Vehicle permits will be available for pick-up on July 10, 2019.
Parking Rules are found at 2020-2021 Tusculum University Motor Vehicle Regulations 08102020
If you are unable to create your account, please send us an email at campussafety@tusculum.edu . In the email, provide your first and last name, Employee/Student ID Number, and your Tusculum email address.