The Tusculum University Office of Campus Safety provides some general campus safety tips for all college students.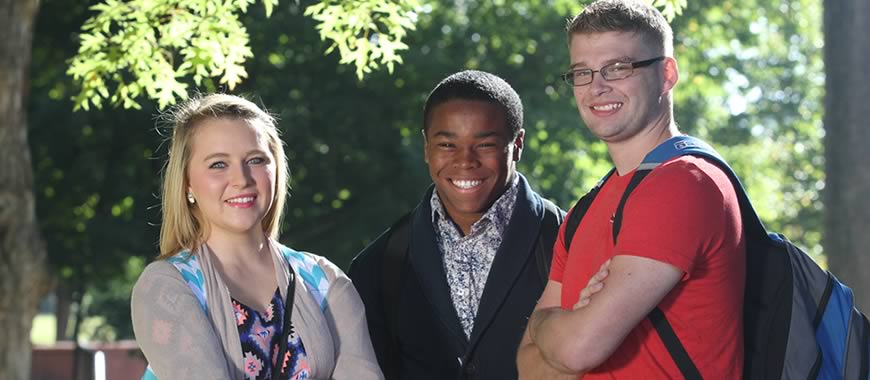 For emergencies, call 911. Then Campus Safety at (423) 636-7318.
---
Safety Tips
Crime Prevention Tips
Immediately report any suspected crime, suspicious person (s) or threatening circumstances to campus safety (423) 636-7318
Keep your room locked and be sure your resident hall entrance door locks behind you
Secure your valuables at all times
Keep a list of your valuables with serial numbers and description
Use a lockable trunk in your dorm room to lock up valuables while away or take your valuables with you!
Lock your vehicle and do not keep valuables visible from the outside of your car
Use the escort service for an officer to walk with you to your destination on campus
Weather Safety
Consent
Tea! The best way to explain consent. Copyright ©2015 Emmeline May and Blue Seat Studios. https://www.youtube.com/watch?v=fGoWLWS4-kU
It's On Us!
Consent: If you don't get it, you don't get it. Take the pledge to help stop sexual assault at ItsOnUs.org. #ItsOnUs
Posted by The White House on Tuesday, September 1, 2015
Bystander Awareness
Surviving an Active Shooter Event
Published on Feb 10, 2015
Since 2002, the  Advanced Law Enforcement Rapid Response Training (ALERRT)™ Program at Texas State University has been used to train law enforcement officers across the nation in how to rapidly respond to dangerous active threat situations.  Over the years we've seen response times shorten and the capabilities of law enforcement increase.  As a result of increased public awareness, many citizens have asked what individuals can do protect themselves and reduce the dangers faced during one of these events. Avoid | Deny | Defend™ has been developed as an easy to remember method for individuals to follow.  As we've seen that hiding and hoping isn't a very effective strategy.
For more information visit:
Avoid Deny Defend Website: http://AvoidDenyDefend.org
ALERRT Website: http://ALERRT.org
Posted by Los Angeles County Sheriff's Office
Fire Safety
'The Alarming Truth' http://alarmingtruth.org/
Severe Weather Safety
Safety apps from Google and Apple Store
http://www.redcross.org/mobile-apps/tornado-app
From the National Oceanic and Atmospheric Administration:
http://www.nws.noaa.gov/om/severeweather/index.shtml
Driving in Winter Weather Conditions
From AAA:
http://exchange.aaa.com/safety/roadway-safety/winter-driving-tips/
Winter Weather Safety and Preparedness
From The Weather Channel:
http://www.weather.com/life/safety/winter/winter-safety_2011-10-05
Frostbite Prevention from the Mayo Clinic:
http://www.mayoclinic.org/diseases-conditions/frostbite/basics/prevention/con-20034608