Your health and safety continue to be our priority. To provide you with needed support, our Veterans Office is available to meet via video conference or by phone. To schedule a video conference or phone call, simply email Veterans@tusculum.edu.    
Tusculum University is honored to assist current military, veterans, and their family members achieve academic success.
Whether attending Tusculum using Veterans' Administration (VA) education benefits, other tuition assistance programs or self-paid, Tusculum is committed to ensuring your Pioneer experience is successful. Tusculum has a Veteran Services Office dedicated to our current student veterans as well as those interested in attending Tusculum. Whether attending in Greenville, Knoxville, Morristown or online, this office is your point of contact for veteran issues.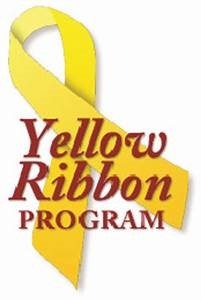 Tusculum University proudly participates in the Yellow Ribbon Program.  If you are receiving 100% entitlement to the Post 911 GI Bill ® (GI Bill is a registered trademark of the Veterans Administration) and if your tuition exceeds the VA cap, there would be no out-of-pocket expenses to the student.
Recognizing that many veterans or their family members will attend Tusculum under the various VA education benefit programs, we can provide guidance and assistance in navigating the eligibility and enrollment process. In addition, Tusculum has a long-standing relationship with the United States Navy through its partnership with the U.S.S. Greeneville submarine. Since its christening, Tusculum has partnered with the crew members, offering an annual full tuition scholarship to crewmen and/or members of their family.
Ready to get started? Click on the Getting Started at Tusculum button to the left.
Tusculum University adheres to all compliance requirements of the Department of Defense and the Veterans Administration. To learn more, go to:
Tusculum University Academic Catalog
Executive Order 13607 Principles of Excellence
---
CONTACT INFORMATION
For further information or assistance, please do not hesitate to contact:
VETERAN SERVICES OFFICE
423-636-7371 (Campus Ext 5371)
veterans@tusculum.edu
---