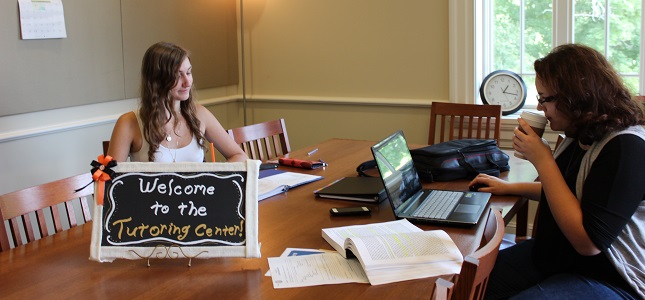 To apply to become a peer tutor, fill out the application below, or download a copy of the form:
Tusculum University Student Support Services Tutor Application
All paperwork and appropriate forms must be submitted to the Student Support Services office, Attention: Tutoring Center (Library Box 5005, Tusculum University, Greeneville, TN 37743) for employment consideration. If you fill out the online form below, you do not need to submit any additional paperwork at this time.
You must be a Tusculum University Student with a grade of 3.0 or better in the class you wish to tutor to qualify as a peer tutor.