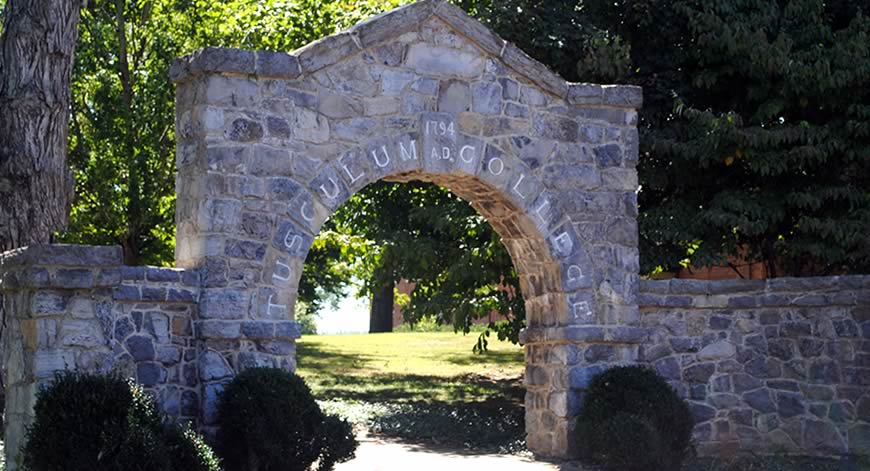 MISSION STATEMENT
Building on a rich Presbyterian heritage and a pioneering spirit, Tusculum University provides an active and experiential education within a caring Christian environment to inspire civic engagement, enrich personal lives, and equip career-ready professionals.
HISTORY
Founded in 1794, Tusculum University is the first institution of higher education in Tennessee, the twenty-eighth oldest in the nation, and the first coeducational institution affiliated with the Presbyterian Church (USA). The wooded 140-acre Tusculum campus has nine buildings and the Tusculum Arch that are listed on the National Register of Historic Places.
LOCATION
Located in Greeneville, Tennessee, Tusculum lies in the foothills of the Great Smoky Mountains.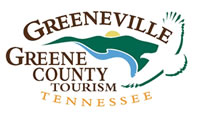 The city of Greeneville and Greene County have a combined population of over 65,000. Tusculum also maintains offices in Knoxville and Morristown, Tennessee, for Adult and Online Studies.
Founded in 1783, Greeneville is Tennessee's second oldest town and is located in one of the largest counties in the state. Greeneville offers the lifestyle and amenities of much larger towns while maintaining a small-town ambiance.
DRIVING DISTANCES
Thirty minutes to Johnson City, TN and Morristown, TN / One hour to Knoxville, TN, Bristol, TN/VA, and Asheville, NC / Four hours to Nashville, TN, and Atlanta, GA / Twelve hours to New York City, NY, and Orlando, FL.   See Tusculum on a map.
 ATHLETICS
Tusculum competes in the South Atlantic Conference of the NCAA Division II. Tusculum fields over 20 varsity sports teams, including: Baseball, Men's and Women's Basketball, Men's and Women's Bowling, Men's and Women's Cross Country, Football, Men's and Women's Golf, Men's and Women's Lacrosse, Men's and Women's Soccer, Softball, Men's and Women's Tennis, Track and Field, Volleyball and Beach Volleyball. Tusculum also offers 8 intramural sports tournaments during the academic year.
CLUBS & ORAGANIZATIONS
Tusculum offers over 20 clubs and organizations for its students to participate in. Clubs range from those as diverse as the Student Government Association (SGA) to the Pioneer Gaming Club.
HOUSING
Tusculum University offers students a choice of 10 residence halls. Each hall boasts a paraprofessional staff which includes a hall advisor and resident assistants that are available to assist with the needs of residents. Halls include: Katherine Hall, Welty-Craig Hall, Haynes Hall, the Charles Oliver Gray complex (consisting of C.O.G. South, East, and West), and six apartment-style residence halls.