Peer Tutors – Greeneville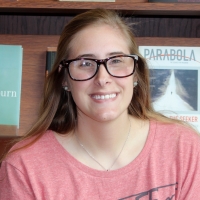 Amber Loggains
Hello, my name is Amber Loggains. I am majoring in SPED (special education). I am a junior here at Tusculum College. I am an English tutor, a Pioneer Connections mentor, the female house manager for Patton House, a member of TAB (Tusculum Activity Board), and the treasurer for the Open Door Society here on campus. I enjoy just about anything you can think of from fishing/hunting to binge watching shows on Netflix to reading my bible. Overall, I enjoy helping people.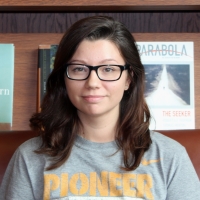 Cheyenne Beeler
Hello, my name is Cheyenne Beeler. I am a junior with a major in Information Technology, and I expect to graduate in December of 2018. My hometown is Clinton, Tennessee. I am also am honors student. I enjoy walking trails, playing videogames, and watching paranormal shows and movies in my free time.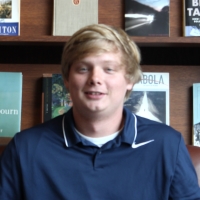 Dallas Kuykendall
Hi, my name is Dallas Kuykendall. I am majoring in business administration with a focus in accounting. I'm currently going into my junior year at Tusculum College. I am part of the Pioneering Connections mentoring program on campus as well as a house manager for the Hurley Society. I like eating pizza and watching Netflix in my free time.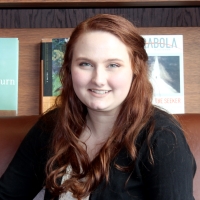 Hannah Arnett
Hi, my name is Hannah Arnett. I'm a museum studies and history double major, hoping to graduate in December 2017. I'm a member of the Honors program and I'm also active in a few campus organizations. When I'm not tutoring this semester, I'll probably be working on my senior thesis—or sleeping, or at thinking about sleep. Come see me if you have any burning questions about the history surveys, or just need a friend.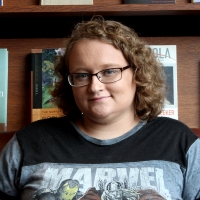 Jennifer Dalton
Hi, my name is Jennifer Dalton. I'm a mathematics major with a minor in psychology and business. I'm expected to graduate in 2018 with a bachelor's degree. I plan to go to graduate school as well as work as a teacher. Tutoring is my dream job because I love to teach and it prepares me for my future job as a teacher. I'm also the president of the Anime club so I'm super nerdy lol. I also crochet and am a total bookworm. 🙂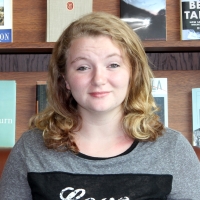 Jessica Small
Hey, my name is Jessica Small and I am a math education major with a minor in coaching. I am a sophomore at Tusculum and I live on campus. I am drum major for the Tusculum College Marching Pioneers, a member of TAB, and a Freshmen Orientation Leader. When I have free time, I enjoy hanging out with my friends, listening to music, playing basketball, and reading. I plan on graduating May of 2020, if not sooner, and teach math at a high school level and coach basketball on the side.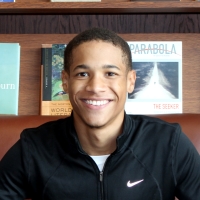 J'Quen Johnson
Hi all! I'm J'Quen, an Education major with a minor in psychology, moving into my third year at Tusculum. I chose education because I want to make a difference in the lives of as many students as I can. I am a member of the Tusculum XC and TF team. In my spare time I like to sleep, spend time with friends, and watch ESPN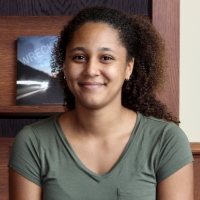 Karli Fisher
Hi, my name is Karli Fisher and I am a Biology, Medical Pre-Professional major with a minor in Chemistry. I am a biology tutor with the tutoring center, and I plan on graduating May 2018. I currently have my fingers crossed trying to get into medical school. If you have any questions about preparing for the MCAT or just want to vent some stress come see me.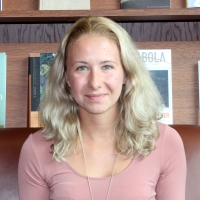 Katarina Majorova
Hi, my name is Katarina Majorova. I am a sophomore from Slovakia and I am majoring in Business – Management Accounting concentration. I am also in the tennis team. During my free time I enjoy cooking, reading or watching Netflix. I really like to talk to people and help them as much as I can.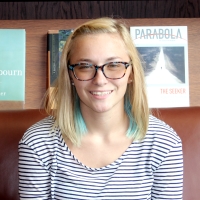 Kayla Sager
Hi, my name is Kayla Sager, and I am a sophomore. I am a biology: pre-med major. I am a tutor for biology and chemistry. I am a residential student, and I live in McEwen, TN. Along with tutoring, I am a mentor in SSS. I am also in the Honors program. During my extra time, I enjoy outdoor activities and spending time with friends and family.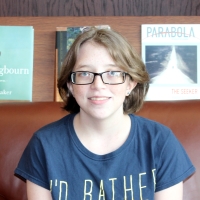 Kiah McIssac
Hi, guys! My name is Kiah McIsaac, and I'm from Memphis, TN. I am a graduating senior here at Tusculum College's main campus in Greeneville, pursuing my Bachelor's of Arts in English. In my free time, I love watching cartoons including "Gravity Falls", "Scooby Doo", and "DuckTales" and doodling in the margins of my notebooks. I hope to one day explore Paris' museums and libraries.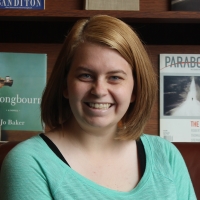 Laura Carr
Hi, my name is Laura Carr, and I am a math tutor here at Tusculum. I am a history major, and I intend to graduate in 2019. I am also a member of two organizations: S.M.A.S.H. (Students of Museum Studies And Students of History) and Phi Alpha Theta. My hobbies include reading, watching Netflix, playing board games, and spending time with family and friends.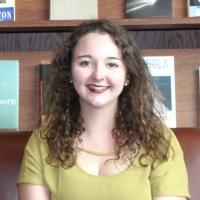 Macy French
I'm Macy French! I'm an English major with a concentration in creative writing. I plan to graduate in December of 2017, and I plan to pursue a Master's of Fine Arts in poetry. I'm involved on campus with President's Society, the Honors Program, Arts Outreach, and other organizations. I love to explore caves, eat sushi, and go on adventures with friends. I love to proofread papers, and I'm here to help with any grammar questions you may have!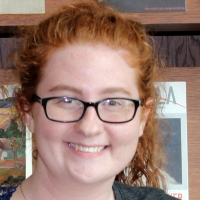 Margaret Moss
Hello, my name is Margaret Moss. I am a senior Computer Science major.  I spend the majority of my time on my computer or any electronic device handy. When I am not on campus I am working at Food City.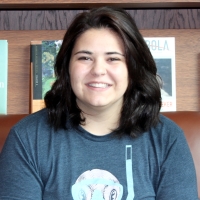 Ragen McNair
Hello My name is Ragen McNair, I am a junior here at Tusculum College. I am a Criminal Justice Major with a Minor in psychology. I am the Senior Resident Assistant for Katherine Hall and I work in Career services assisting students with career readiness. In my free time I enjoy naps and sleeping and Netflix, as well as hanging out with friends. I hope to one day become a criminal justice Professor and help students to succeed in their area.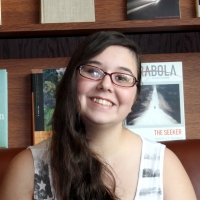 Rebekah Voiles
Hello. My name is Rebekah Voiles. I am a 5th year senior majoring in English Creative Writing with a double minor in Art and History. I tutor English and love it because I get to meet new people. I enjoy video games, especially the Assassins Creed and Harvest Moon series, and drawing. I am in color guard for Tusculum College, as well as, play handbells. My favorite writer is Ray Bradbury.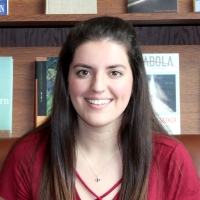 Savanna Draper
Hello! My name is Savanna Draper, I am a senior Political Science major with a History minor. In my free time I enjoy reading, writing, hanging out with friends, and going to the movies. After graduating from Tusculum, I plan on attending law school and specializing in Constitutional Law with a focus on civil rights.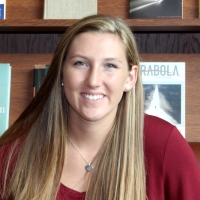 Shelby Gray
Hello, my name is Shelby Gray, I'm a senior majoring in Sports Science with minors in Coaching and psychology. My plans are to graduate in the spring of 2018 and attending Grad- School for Occupational Therapy. I consider North Carolina home sweet home but found my way to Tusculum thanks to Lacrosse. I am an Honors student as well as a member of President's Society and Alpha Chi. My addictions are sports and animals! I have 3 Horses back at home and have played sports since middle school. My life moto is that things turn out best for those who make the best out of the way things out and I can't wait to see what my last year here at Tusculum has in store!
Degreed Tutors
David Ottinger
David Ottinger is a degreed tutor with Tusculum College. David received his bachelors of science in Industrial Engineering (BSIE) from the University of Tennessee in Knoxville and has completed 15 graduate hours in education from the University of Tennessee at Martin. David has worked in industry for over 30 years, and is currently an Industrial Engineer at JOST International in Greeneville. Currently David is working toward earning a Green Belt in Six Sigma at his work and taking classes for a Masters of Mathematics. His military experience includes active duty in the Navy aboard submarines to cooking in the Tennessee Air National Guard. Hobbies include bicycling and cooking.
Jessimine Strauss
Jessimine Strauss is a degreed tutor with Tusculum College. She is an alumna of Tusculum having earned a B.A. in Psychology. Currently, she works as the Assistant Registrar and Pioneer Gaming Club advisor at Tusculum. In her spare time, Jessimine enjoys watching Netflix and Bond films, going to Astros baseball games, reading manga, and listening to music.
Laura Rees
Laura Rees is a degreed tutor with Tusculum College. Laura received a bachelor's degree in Secondary Mathematics Education from Tusculum College.  Laura is currently pursuing her Master's degree in Curriculum and Instruction with a Math Emphasis from Tusculum College. Laura works at Chuckey-Doak High School where she currently teaches Freshmen and Senior Mathematics.  Laura is also the cheerleading coach at CDHS.
Wesley Coates
Wesley Coates is a degreed tutor with Tusculum College. Wesley received a bachelor's degree in English at East Tennessee State University. Wesley works at First Tennessee Human Resource Agency as the Assistant to the Director of Corrections. Wesley enjoys Bret Easton Ellis books, podcasts, the Chicago Blackhawks and is an avid fan of all things Batman. "A WINNER IS YOU"

Morristown Tutors
Bill O'Donnell
My name is Bill O'Donnell, and I am a degreed tutor with Tusculum College.  I am a graduate of Seton Hall University in New Jersey and have received my Master's Degree from Boston University.  I lived in Germany for thirty-two years while teaching for the Department of Defense Dependents School System.  After returning to the States, I taught Developmental Writing at Walters State Community College in Morristown, Tennessee for five semesters.  My main hobbies are flower gardening and reading.
Marcia Whetsel
Marcia Whetsel is a degreed tutor with Tusculum College. Marcia earned a Bachelor of Arts in History from Agnes Scott College and holds a Master of Science in Education from the University of Tennessee in Knoxville. She recently retired from a 30 year teaching career at Morristown-Hamblen West High School where she loved sharing her passion for studying and learning with her History and English students.  She has traveled to England, Scotland, Ireland, France, Austria, Germany, Switzerland and Italy with student-teacher-parent summer study programs. Marcia sings alto in her church choir and loves to swim laps and read in her leisure time.
Michele Parks
Michele Parks is a degreed tutor with Tusculum College.  Michele received a bachelor's degree in Business Data Processing from Carson-Newman College, an associate's degree in Nursing from Walters State Community College, and a master's degree in Teaching from Carson-Newman College.  Michele works at Jefferson Middle School where she teaches eighth-grade Mathematics.  In her spare time, Michele enjoys reading and spending time with her husband, three children, five cats, six dogs and six horses.