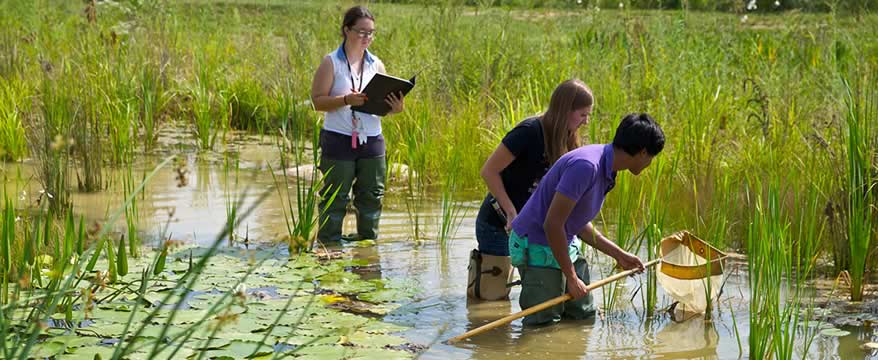 The Environmental Studies program focuses on environment-related issues using scientific, social scientific, or humanistic approaches or a combination.
The impacts of human activities on public health and the natural environment are emphasized throughout the Environmental Studies curriculum.
Graduates of this program seek employment with governmental agencies, private conservation organizations, private and public museums, non-profits, parks, nature preserves, private laboratories, and industry. Many graduates enter graduate degree programs in related fields.
The Environmental Studies program includes instruction in the basic principles of ecology and environmental science and related subjects such as policy, politics, law, economics, social aspects, planning, pollution control, natural resources, and the interactions of human beings and nature.
Our class sizes are small, enabling professors and students to extend instruction beyond the classroom and laboratory.
---
For information regarding course requirements, visit our catalog.