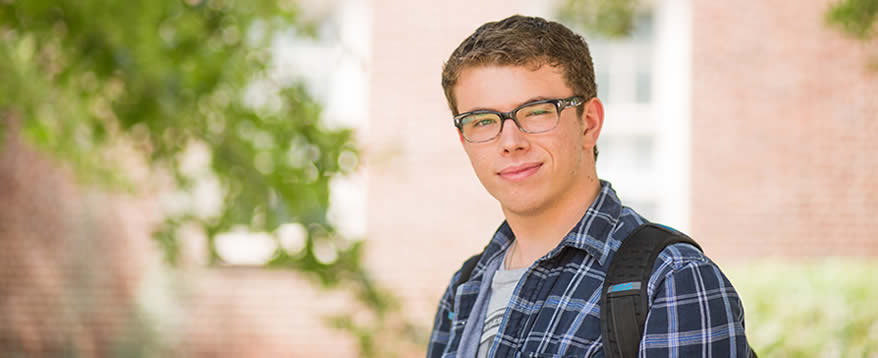 WHAT CAN I DO WITH A BACHELOR OF SCIENCE IN BUSINESS ADMINISTRATION DEGREE?
Tusculum University graduates have discovered various roads to success. TU graduates are entrepreneurs, managers, supervisors, educators, consultants, and more.  Initially, many begin in sales, business administration trainee programs, first line management and production.
Others continue their education and pursue graduate degrees. Students who graduate with a 3.0 GPA automatically qualify to be admitted into our nationally recognized Pioneer MBA program.
---
Click the above button to find out what scholarships are available to you!
BACHELOR OF SCIENCE IN BUSINESS ADMINISTRATION MAJORS
The Bachelor of Science in Business Administration program of study is offered in six majors.
Each major requires a generalist background in management, accounting, economics, finance, and computer applications. Building from this knowledge base, the student continues to increase his/her skills and knowledge with the required courses of the major. The flexibility of the curriculum allows students to select additional business administration courses for electives. For more information on course requirements, please visit the Tusculum University Academic Catalog.

ENTREPRENEURSHIP
INFORMATION TECHNOLOGY DIGITAL MARKETING

---
MINORS
*Students cannot minor in areas in which they have declared their concentration. Example: Students in the Accounting major cannot minor in Accounting.*
ACCOUNTING DIGITAL MARKETING ECONOMICS
ENTREPRENEURSHIP

MANAGEMENT
INFORMATION TECHNOLOGY TAX
BUSINESS ADMINISTRATION
---
IT Major and Minor are not ACBSP Accredited. Taxation Minor is not ACBSP Accredited.
---