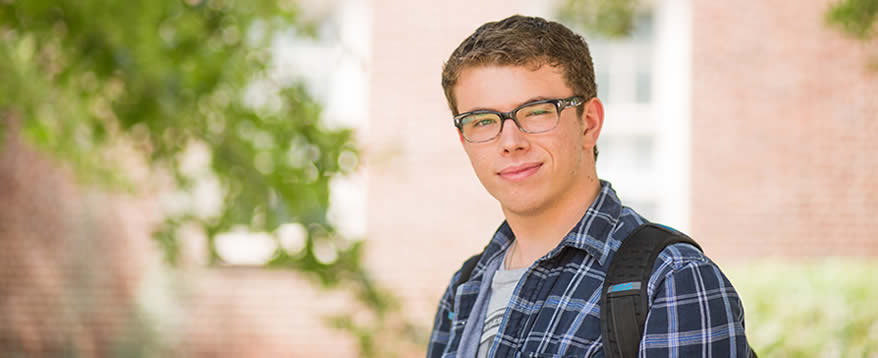 Our mission is to use stakeholder feedback to prepare our students for their future career as ethical, globally aware, and civic-oriented business leaders.
---
In addition, the global marketplace, ethical decision making, diversity in the work place and the team-centered approach are stressed. For the Tusculum University Business Administration major, the engaged calendar allows an opportunity to develop skills and knowledge that will help them be productive members of the communities and organizations they choose.
SUCCESS AFTER GRADUATION
Tusculum University graduates have discovered various roads to success. Initially, many begin in sales, business administration trainee programs, first line management and production. Others continue their education and pursue graduate degrees. Tusculum graduates are entrepreneurs, managers, supervisors, educators and consultants.
---
BACHELOR OF ARTS IN BUSINESS ADMINISTRATION CONCENTRATIONS
The Bachelor of Arts in Business Administration program of study is offered in six concentrations.
Each concentration requires the business administration major to have a generalist background in management, accounting, economics, finance, and computer applications. Building from this knowledge base, the student continues to increase his/her skills and knowledge with the required courses of the concentration. The flexibility of the curriculum allows students to select additional business administration courses for electives.

---
MINORS FOR BUSINESS ADMINISTRATION MAJORS
Business majors need to complete the requirements listed below to complete an Accounting, Information Technology and Marketing minor as long as it is outside of their concentration. For example, a student majoring in Accounting cannot minor in Accounting.

---
MINOR FOR NON-BUSINESS ADMINISTRATION MAJORS
Most college graduates, regardless of major, will interact in a business environment either as an employee, manager, partner, or owner. Thus students may benefit from a basic understanding of business and business principles.
A minor in business administration provides a student with the beginning knowledge of several key areas of the business world. Non-business majors complete the requirements listed below for the Business Administration minor.

Business Administration
---