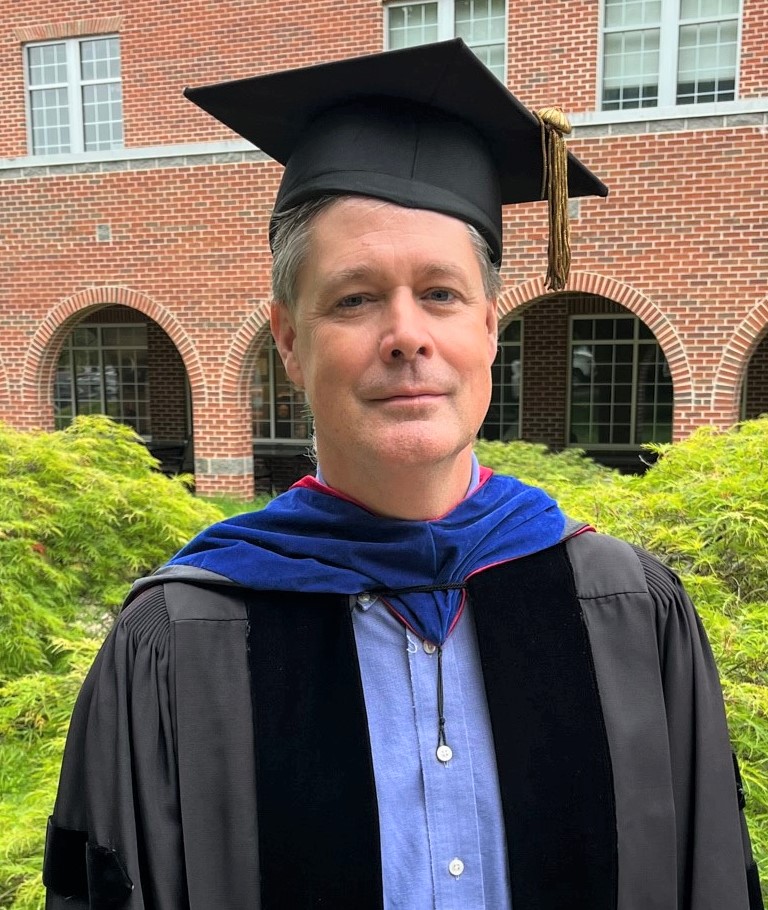 Professor of History and Chair, Department of History, Museum Studies, & Religion
Email: jvanamberg@tusculum.edu

Direct Line: 423-636-7300 ext. 5355
Campus Phone: Ext. 5355
Campus Mail: P.O. Box 5080
Office: COG North 204
Department: College of Civic & Liberal Arts
Campus or Site Location: Greeneville

---
Dr. Joel Van Amberg is professor of history and chair of the Department of History, Museum Studies and Religion at Tusculum University. Dr. Van Amberg received his doctorate in European History in the Division for Late Medieval and Reformation Studies at the University of Arizona. He came to Tusculum in 2005.
At Tusculum, Dr. Van Amberg teaches the pre-modern European history courses from ancient Greece through the Enlightenment. He also teaches a course on the history of representative government in the West and a course on the Hebrew and Christian traditions. He has published the book, "A Real Presence: Religious and Social Dynamics of the Eucharistic Conflicts in Early Modern Augsburg 1520-1530." He is currently working on a book on the establishment of new court systems by Protestant authorities in the wake of the Reformation.
Dr. Van Amberg began serving a two-year term as faculty chair at Tusculum in 2022. He presented "Themes of Renewal, Restoration and Rebirth in the Renaissance and Reformation" in 2021 for the Cicero Lecture Series at the university. He also served as the lecturer for the 2018 Theologian-In-Residence series on campus. He serves as the faculty advisor of the History and Museum Studies Student Organization.