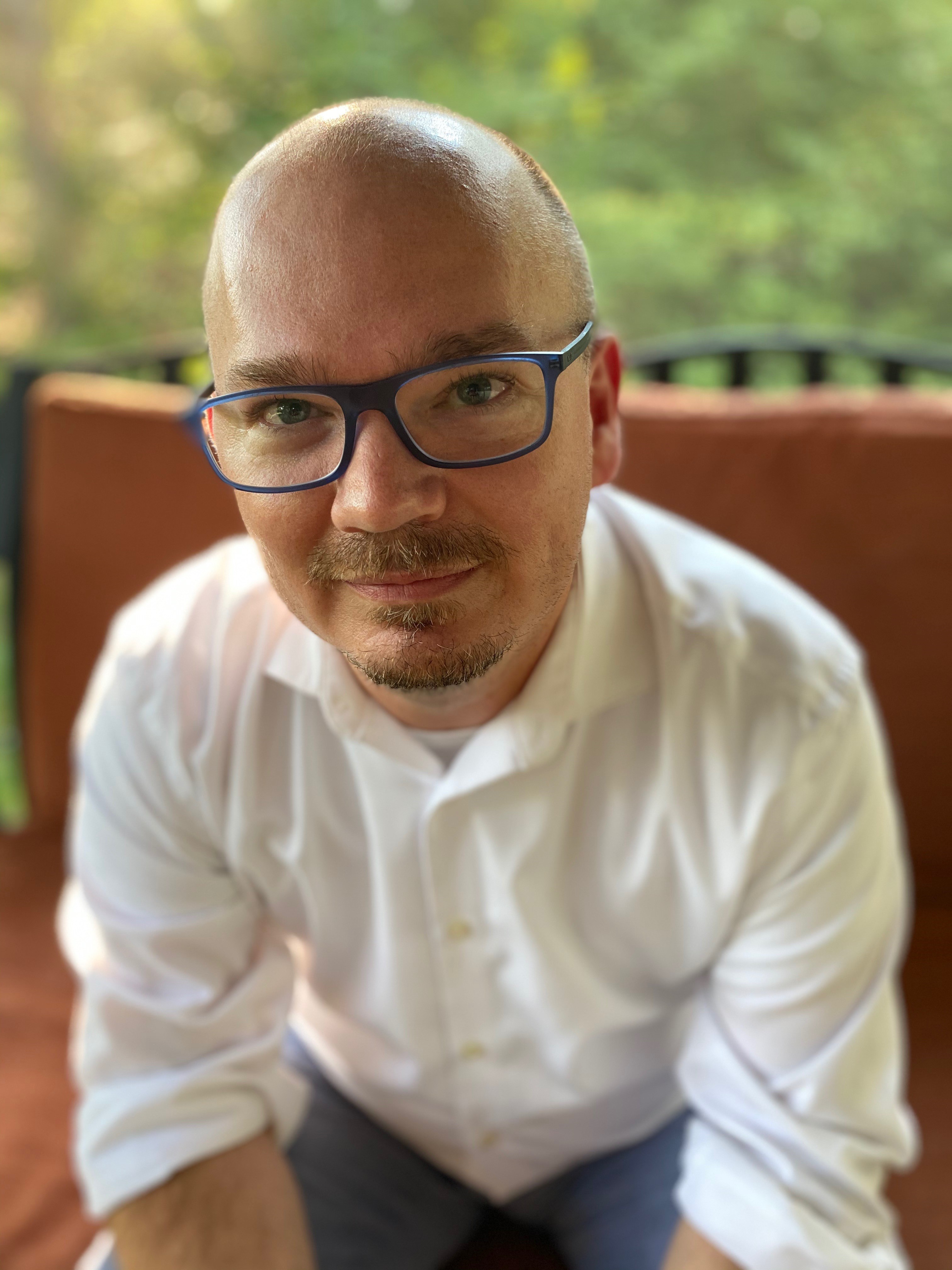 Dean, College of Civic & Liberal Arts
Associate Professor of English
Email: wthomas@tusculum.edu

Direct Line: 423-636-7300 ext. 5285
Campus Phone: Ext. 5285
Campus Mail: P.O. Box 5086
Office: Virginia 308B
Department: College of Civic and Liberal Arts
Campus or Site Location: Greeneville

---
Mr. Wayne Thomas is the Dean of the College of Civic and Liberal Arts. He is also associate professor of English. He has served previously as the chair of the English Department. He joined Tusculum in 2005 and has not only continuously worked to serve his students and grow his departments, but has built several strong arts and humanities programs that have become part of the College's culture.
He has a Bachelor of Arts in Theatre History and Literary Criticism from Georgia College, a Master of Fine Arts in Creative Writing/Scriptwriting from Georgia College and a Master of Fine Arts in Creative Writing/Fiction and Nonfiction from West Virginia University. During his time with the English Department, Wayne coordinated the annual Humanities Lecture Series, bringing guest authors to campus not only to share their works, but to meet with students and share their professional experiences through small panel sessions. He has served as editor of the Tusculum Review, overseeing the student-driven production of the College's literary journal.
After being named the College's first chair of the Fine Arts Department, Wayne was instrumental in the resurrection of the tradition of the Old Oak Festival, working to bring it back with a focus on fine arts, music, theater and writing.
Wayne Thomas worked professionally as a print journalist for two years in southeast Georgia. He began his career as a beat reporter at the Vidalia Advance and climbed to the rank of Managing Editor of SunFire News at age 23. As a contributing writer and editor, he won several awards in the Georgia Press Association's Better Newspaper Contest, including first places for Local News Coverage, Hard News Writing and Lifestyle Coverage and second place for Sports Section.
Professor Thomas's essays, stories, and plays have been seen in several literary journals and anthologies, including Sudden Stories: The Mammoth Book of Miniscule Fiction and River Teeth. In addition, he is currently co-editing an anthology of Appalachian Literature, Red Holler, due out by Sarabande Press in 2013, and will be directing a Theater-at-Tusculum production next spring, titled, "Experimental Theatre-10 Minute Plays."
Thomas is the 2012 recipient of Tusculum's Teaching Excellence and Campus Leadership Award
MFA, Creative Writing, emphasis in Fiction and Nonfiction, West Virginia University
MFA, Creative Writing, emphasis in Scriptwriting, Georgia College and State University
B.A., Theatre History and Literary Criticism, Georgia College and State University