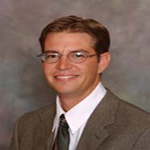 Head Athletic Trainer Adjunct Faculty and Clinical Instructor
Email: clenker@tusculum.edu

Direct Line: 423-636-7300 ext. 5366
Campus Phone: Ext. 5366
Campus Mail: P.O. Box 5061
Office: Pioneer Ar. 109
Department: Athletics
Campus or Site Location: Greeneville

---
Chris Lenker is the Head Athletic Trainer at Tusculum College after serving as Assistant Athletic Trainer for four years. Lenker directs the overall operation and medical treatment of the student-athletes for the 14 intercollegiate sports offered by the College.
His duties include overseeing all phases of the Athletic Training program, coordination of all athletic insurance matters, direction of the College's athletic drug testing program, prevention, management and rehabilitation of athletic injuries and the development of athletic training room policies and procedures. This year, he will continue to serve the athletic training needs of the Pioneer football and baseball programs. Since coming to the Greeneville campus, he has served as athletic trainer for men's and women's soccer, men and women's basketball and baseball.
Lenker's staff was honored by the South Atlantic Conference as the league's Athletic Training Staff of the Year during the 2008-09 academic year, marking the first time Tusculum has received that honor.
Lenker, 35, joined the Tusculum staff after serving as a graduate assistant athletic trainer at East Carolina University for two years. While at ECU, Lenker assisted in the management and rehabilitation of athletic injuries for 500 student-athletes in the 19 sports offered at the NCAA Division I program. His primary responsibilities included men's soccer, baseball and football, which played in the 1999 inaugural Mobile, Alabama Bowl.
Prior to his stint at ECU, Lenker served as head athletic trainer at White Oak High School in Jacksonville, N.C. He was responsible for the medical coverage and rehabilitation for the student-athletes at White Oak, while also serving on the faculty.
Lenker participated in the United States Olympic Committee's Volunteer Medical program in July of 2003, working with athletes training at the US Olympic Training Center in Colorado Springs, Colorado.  He has been a staff athletic trainer at the Masters WaterSki and Wakeboard Tournament in Pine Mountain, Georgia since 2010.
The Iowa native is certified by the National Athletic Trainers Association (N.A.T.A.) and is a licensed through the Tennessee Board of Athletic Training Examiners. He is a certified examiner with the National Athletic Trainers' Association Board of Certification and is an approved clinical instructor with the Commission on Accreditation of Athletic Training Education.  He holds American Red Cross instructor certifications for First Aid, CPR, and Oxygen Administration for the Professional Rescuer.
Lenker earned his Bachelor's degree in Exercise and Sports Science at East Carolina in 1997, and later earned his Master's in Health Education at ECU in 2000.
Lenker achieved a personal milestone by earning his pilot's license in 2008.
Lenker is married to the former Laura Sharp of Ocean City, New Jersey and they are the parents of son Addison Cade, who was born in May 2007.