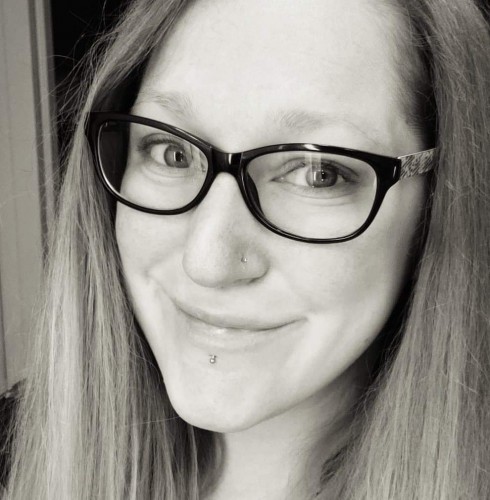 Associate Professor of Criminal Justice
Email: mcooney@tusculum.edu

Direct Line: 423-636-7427
Campus Phone: Ext. 5259
Campus Mail: P.O. Box 5001
Office: Garland Library 123
Department: College of Civic and Liberal Arts
Campus or Site Location: Greeneville

---
Mikaela Cooney is currently an associate professor of criminal justice and has served as Tusculum University's criminal justice program coordinator since 2018. She earned her bachelor's and master's degrees in criminal justice from the University of Tennessee – Chattanooga and left as an ABD (all-but-dissertation) student from the Criminology and Criminal Justice program at the University of South Carolina in 2014. She has taught at the collegiate level either part-time or full-time since 2011 including classes in policing, criminal courts, victimization, death investigations, criminological theory and research methods – just to name a few!
Her research interests include police use of force and organizational management, intelligence-led policing and fusion centers, victimization, and social disorganization. Her most recent co-authored article was published in the Journal of Criminal Justice (July 2022) and she has previously published articles in the Journal of Intelligence & Analysis, Criminal Justice Studies, and Police Quarterly as well as numerous technical reports on deaths in police custody in the state of South Carolina and police foot pursuits in the U.S.
In addition to her full-time teaching and programmatic responsibilities, she serves as Tusculum University's Title IX Coordinator. She is certified as a Level Three Civil Rights Investigator and a Level Two Coordinator through the Association of Title IX Administrators (ATIXA.) She is also a certified train-the-trainer for trauma-informed investigations as well as a facilitator for the Safe Bar program through the Sexual Assault Center of Middle Tennessee.