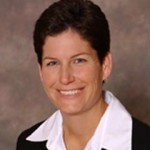 Associate Dean of the College of Education - PE and Sport Studies
Associate Professor of Physical Education
Email: sbyrd@tusculum.edu

Direct Line: 423-636-7300 ext. 5279
Campus Phone: Ext. 5279
Campus Mail: P.O. Box 5078
Office: Niswonger 314
Department: College of Education
Campus or Site Location: Greeneville

---
Dr. Suzanne Byrd serves on the Tusculum faculty, teaching in the physical education department.
Dr. Byrd returned to the Tusculum in 2010 after previously serving as the Pioneers' women's basketball coach from 2000-05.  In 2002-03, she led the Pioneers to a third place finish in the South Atlantic Conference and was named the league's Coach of the Year for that season.
Dr. Byrd also served as the coach of the Tusculum Cross Country team. In her first season mentoring the cross country program, Simon Holzapfel won his second consecutive SAC men's cross country individual championship and finished 10th in the NCAA Division II Southeast Region meet. He also became the first Tusculum student-athlete to be a three-time selection to the Capital One Academic All-America® Men's College Division Cross Country/Track & Field team.
While on the Tusculum sidelines, she mentored five All-South Atlantic Conference performers, including Julie Maples, who was a three-time recipient of the SAC Scholar Athlete Award for Women's Basketball.  In 2005, Maples was also the recipient of the SAC Presidents' Award, the league's most prestigious honor awarded to a student-athlete.
She has also served as the women's basketball coach at Coker College and at the University of North Carolina at Pembroke.  Before coming to Tusculum, she spent one season on the staff at NCAA Division I Elon University.  In 1994 at Coker, she garnered Conference Carolinas (formerly Carolinas Conference) Coach of the Year honors.
Dr. Byrd was an honor student throughout her academic career, beginning at Louisburg College, where she graduated with her Associates Degree of Arts in 1986.  At Louisburg, she lettered in basketball and softball and was an All-Region catcher.  She later earned her B.S. in Health and Physical Education in 1989 and her M.Ed. in Physical Education Administration in 1990, both from East Carolina University. She has earned an Ed.D. in Education Leadership and Management from Capella University.
Byrd is an avid runner and cyclist, having participated in several marathons and triathlons during her career.  For the last five years, she has also been a college basketball official for the Ohio Valley Conference, Atlantic Sun Conference, South Atlantic Conference, Conference Carolinas, Appalachian Athletic Conference, Old Dominion Athletic Conference and the Mid-South Conference.
Coach Byrd, and her husband Joe, reside in Greeneville.