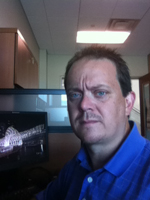 Assistant Professor of Education
Email: jburleson@tusculum.edu

Direct Line: 423-367-8083
Campus Phone: 423-367-8083
Campus Mail: P.O. Box 5025
Office: COG N-212
Department: College of Education
Campus or Site Location: Greeneville

---
Dr. Burleson currently teaches Organizational Training and Performance Management courses in the College of Education at Tusculum University in the beautiful city of Greeneville, TN. Dr. Burleson completed his Ph.D. at Old Dominion University in Norfolk Virginia in Education: Human Resource Development and Training. In fulfillment of his dissertation research Dr. Burleson completed a national study that examined Faculty Compensation Practices for Developing and Delivering Web-based Courses.
Dr. Burleson most recently directed online/e-learning initiatives including strategic planning and online course and program development in higher education. In this role, Dr. Burleson provided professional development opportunities to faculty and staff on the effective use of educational technologies in face-to-face, web-enhanced, blended, and online courses. Additionally, he trained faculty to develop and deliver web-based, blended, and web-enhanced courses and developed interactive educational technology training modules for students. He has provided learning management system technical and administrative support and managed online learning budget including course faculty development compensation.
A native of east Tennessee, Dr. Burleson is the proud dad of four wonderful children. He lives in Kingsport with his wife, Becca. Dr. Burleson is a musician who enjoys bluegrass, Dixieland and jazz.
---
Ph.D. Education: Human Resource Development and Training, Old Dominion University
MRC Vocational Rehabilitation Counseling, University of Kentucky
Bachelors of Science in Special Education, East Tennessee State University