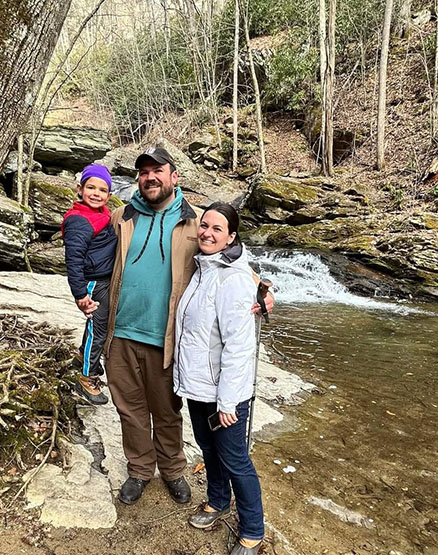 Assistant Professor of Biology
Email: jbaker@tusculum.edu

Direct Line: 423-636-7422
Campus Phone: 5422
Campus Mail: P.O. 5027
Office: Meen 209J
Department: College of Science, Technology, & Mathematics
Campus or Site Location: Greeneville

---
Mr. Baker received a B.S. degree in biology from Lenoir-Rhyne University and a M.S. degree in biology from East Tennessee State University. He serves as Tusculum's general biology teaching specialist, focused on BIOL 110 and BIOL 120 as teaching responsibilities.
He completed undergraduate research in botany investigating caffeine's effects on plant growth which earned him the Derieux Research Award from CANCAS. He completed his graduate research on the Phylogenetic Analysis of the genus Tsuga which earned him the Marcia Davis Research Award for Graduate Research in Conservation of Natural Resources from ETSU. Alongside that research he worked on a team of scientists that mapped the spread of the Hemlock Woolly Adegid in Carolina Hemlock populations along the Blue Ridge Parkway and Appalachian trail. Currently he is working with undergraduate students looking at the growth and carbon uptake of trees on Tusculum's campus over an 80-year period.
In his free time, Jordan enjoys fishing, kayaking, and spending time with family.
M.S., Biology, East Tennessee State University
B.S., Biology, Lenoir-Rhyne University