Students will be traveling to Orlando, FL to work with various agencies. This trip takes place March 5-12, 2015.
To the Mattresses….Again!
In what is a Tusculum first, and probably a college student first, there were no pictures taken of today's project. Everyone powered through our last day in Florida. Today our group worked with the Mustard Seed Foundation again, deconstructing mattresses. Our total today was over 100 mattresses, bringing the total count to an even 200. We all have a new respect for what goes into the construction of a mattress. We're even a bit curious about what the TC mattresses look like on the inside. Don't worry Student Affairs, we aren't so curious that we'll deconstruct any mattresses at school. Through this project we helped Mustard Seed collect recyclable materials from mattresses that would otherwise be thrown away. Not only were we helping to save the environment but Mustard Seed takes the recyclable parts and sells them, which provides fro over 25% of their annual income. The recycled foam (the really comfy stuff) is used to make carpet padding, and the metal is used to make high-quality steel.
Working on these mattresses made each of us think about the meaning of a bed. In the state of Florida each child must have his or her own bed and a kitchen table in order to maintain their housing. Beds are so important to children and to their families. And, beds are something we all take for granted. The Mustard Seed helps to keep families together by providing beds and other needed household items so that families have homes. Every one of us is grateful for the lessons we learned through this week. Here is a partial list of what we've learned.
There are many organizations working to improve the lives of people that are unseen by larger organizations.
There is a mountain of work to be done.
Lots of hands makes work light.
We can laugh and enjoy working together and still accomplish much.
Florida heat is MUCH hotter than Tennessee heat.
Beds are important to keep families together.
Each person struggles with something, we just may not see it.
We are grateful for the privilege of going to college to gain an education.
We can take what we've learned here and help others in Greeneville.
This trip has been amazing. But, we're all ready to head home. After a good dinner out tonight, we're packing up and tomorrow we begin the long journey home. Thank you for your support and encouragement during this week.
Work Hard, Play Hard
Today, we took some time for recreation by visiting Universal Studio's Island of Adventure. We were all excited for all of the attractions! While there, we explored the World of Harry Potter at Hogwarts, rode roller coasters, shopped for souvenirs, and met our favorite superhero characters (including a few dinosaurs!)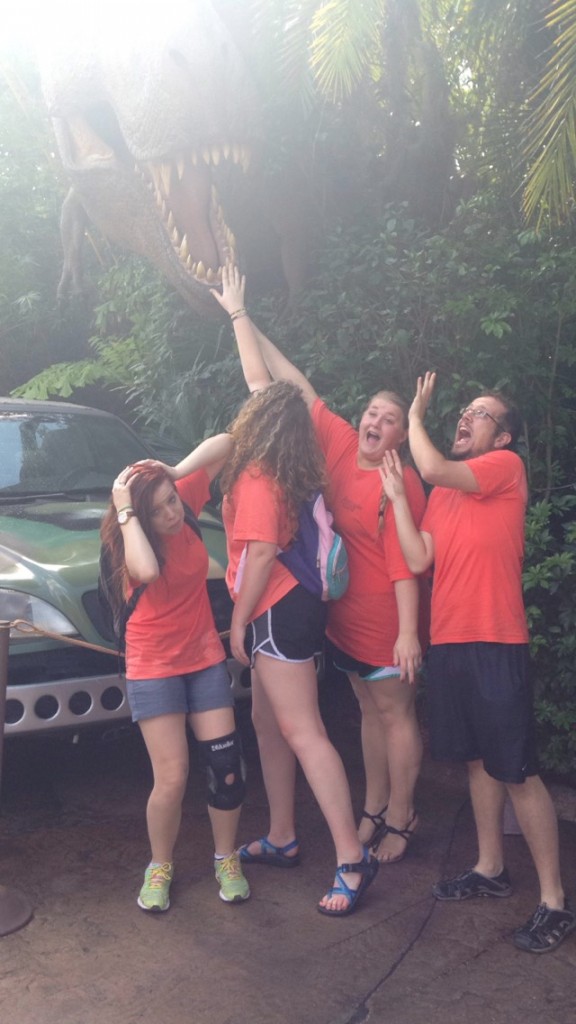 Several people at Universal asked about our matching Alternative Spring Break t-shirts, to which we were able to make new connections and be positive representatives for Tusculum College. Today has been a wonderful opportunity to share fun times together, relax, and bond as a group!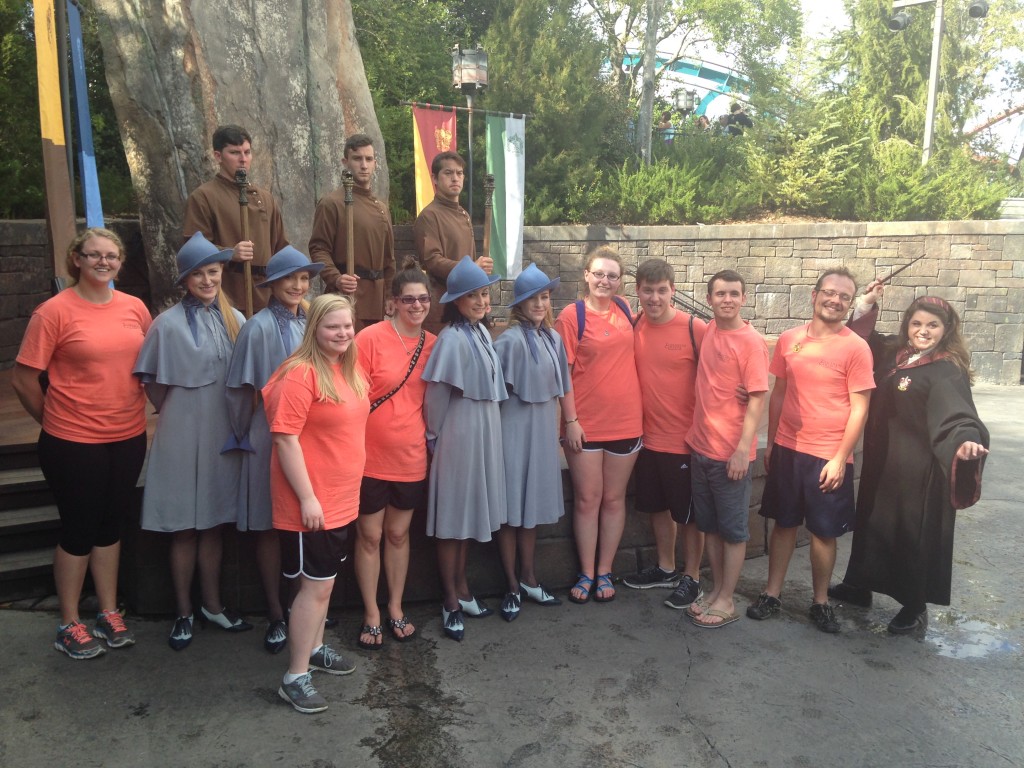 Working Funday
Monday was a day where we rolled up our sleeves and conquered some serious projects! Today our first stop was at the Mustard Seed, an organization that helps local families with housing needs. Half of our team helped to recycle old mattresses while the other half helped out in the thrift store. We had a wonderful time working with the Mustard Seed and working together.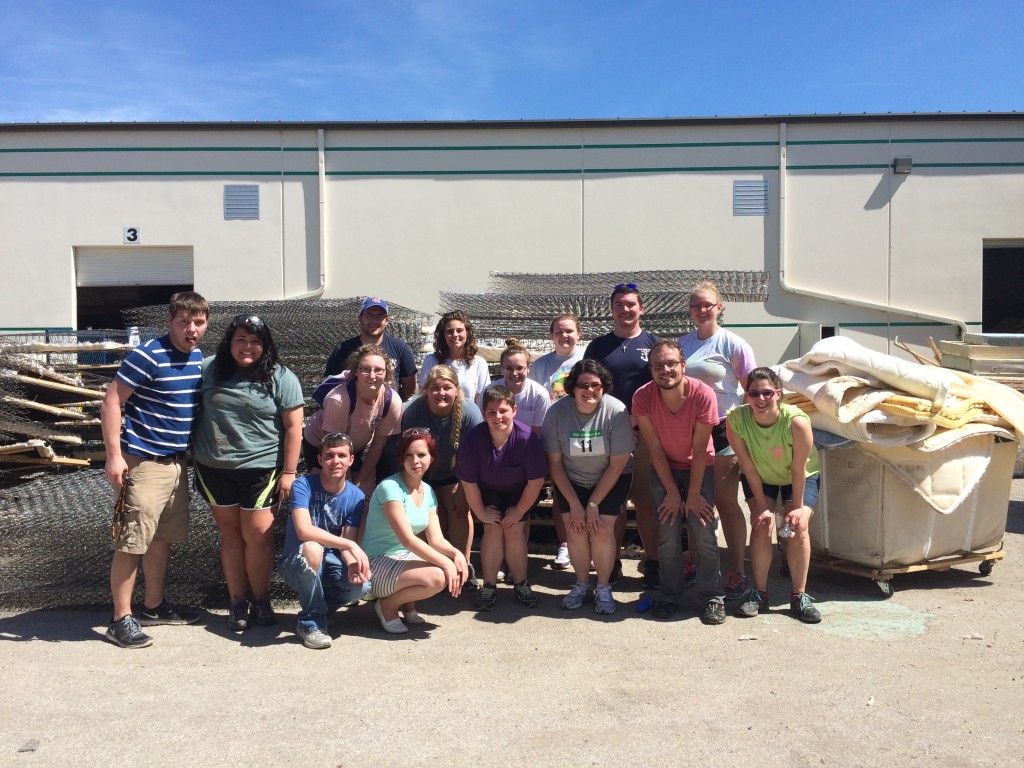 After working at the Mustard Seed, we returned to College Park to finish our work with cleaning up the room in the church and painting the stairwell. Thanks to great teamwork, these projects were accomplished with a polished end result!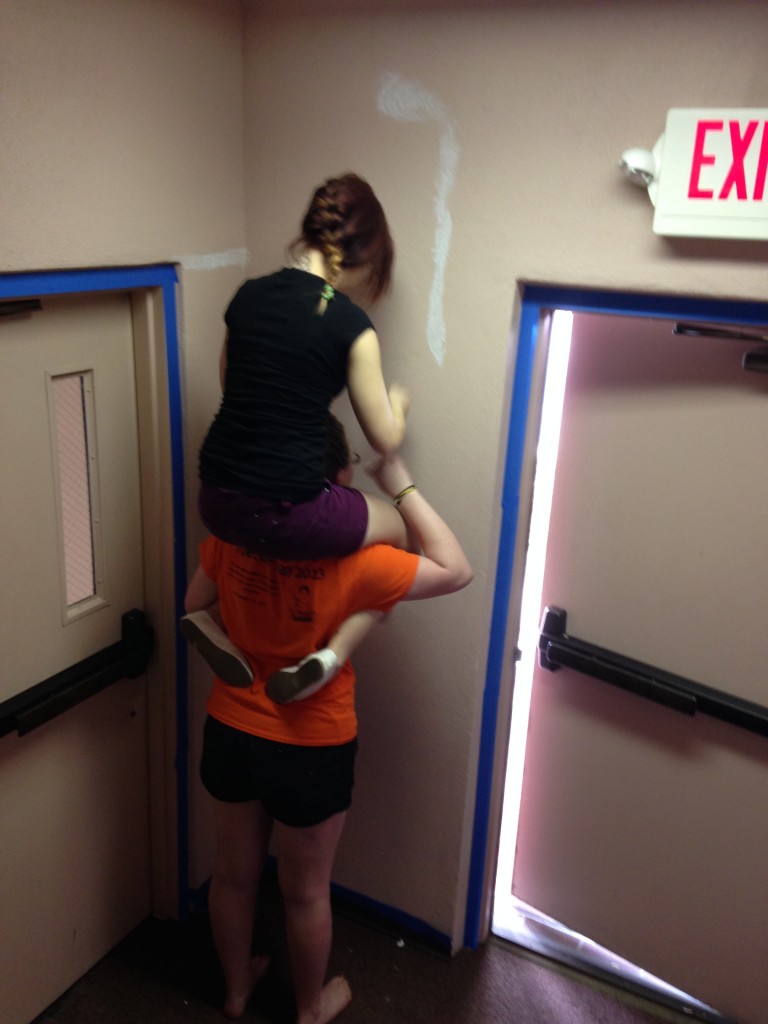 Thanks to the generosity of the Hubbly Bubbly, we wrapped up our day with some delicious Middle Eastern cuisine and a powerful conversation about working together as a team. It has been very eye-opening to see how rewarding a day of hard work and service can truly be.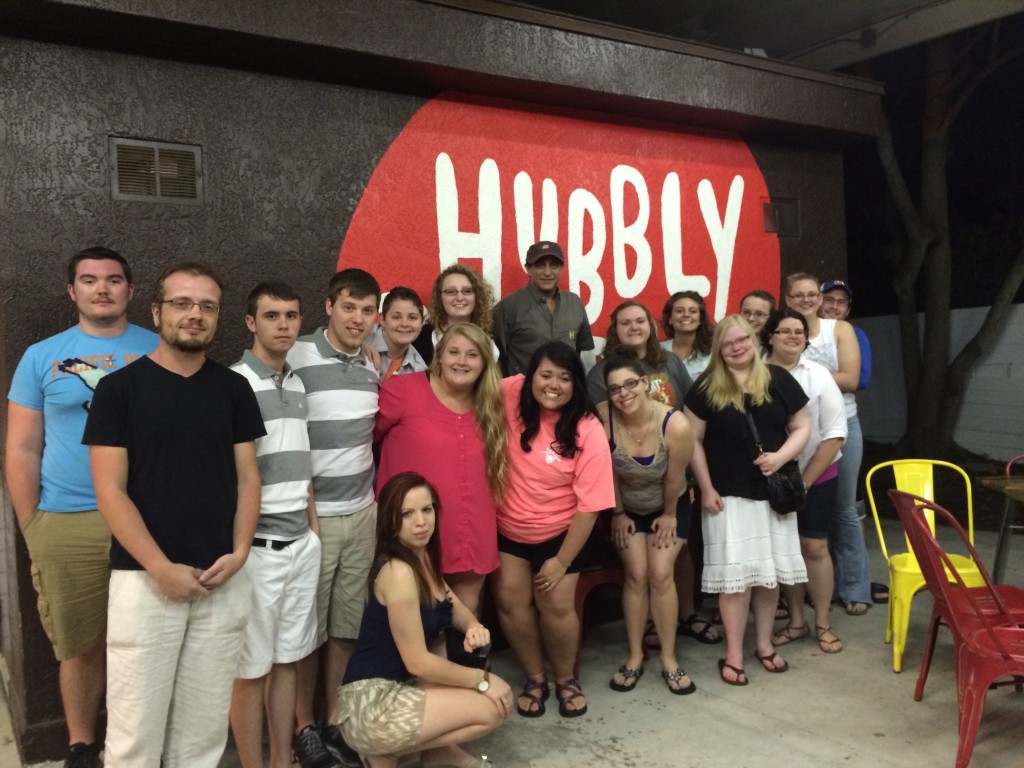 Sunday Funday
Today we went to church at College Park. The people of this church are some of the friendliest we've ever seen. We have been welcomed with open arms and open hearts. After worship we found that our plans had slightly changed. The project we were going to do couldn't happen so we took advantage of the Florida sunshine and headed to Cocoa Beach.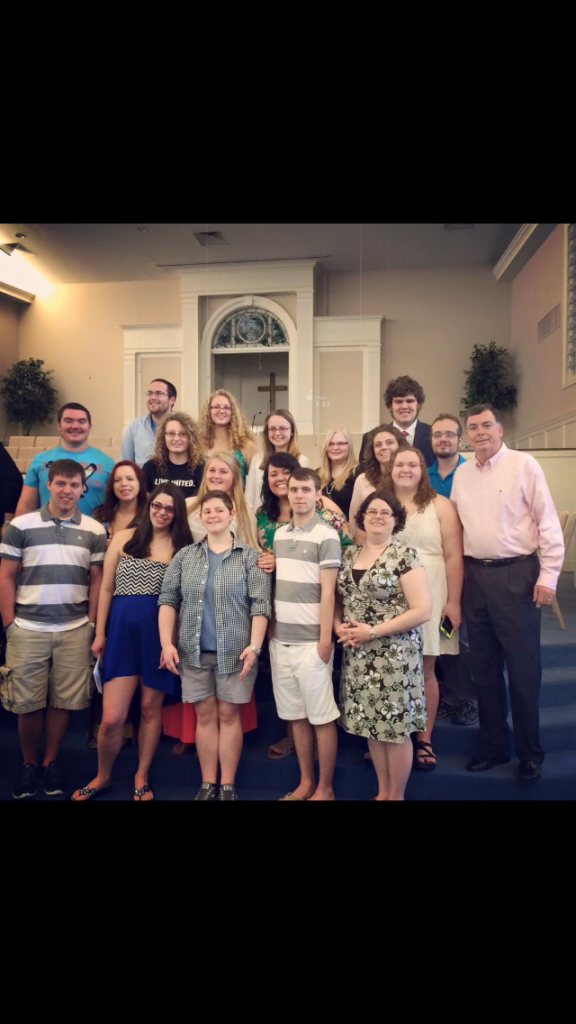 We spent time hanging out with each other, learning more about everyone and laughing constantly. One of us, BW, even attempted to learn to surf. She got very close to standing up on the surfboard.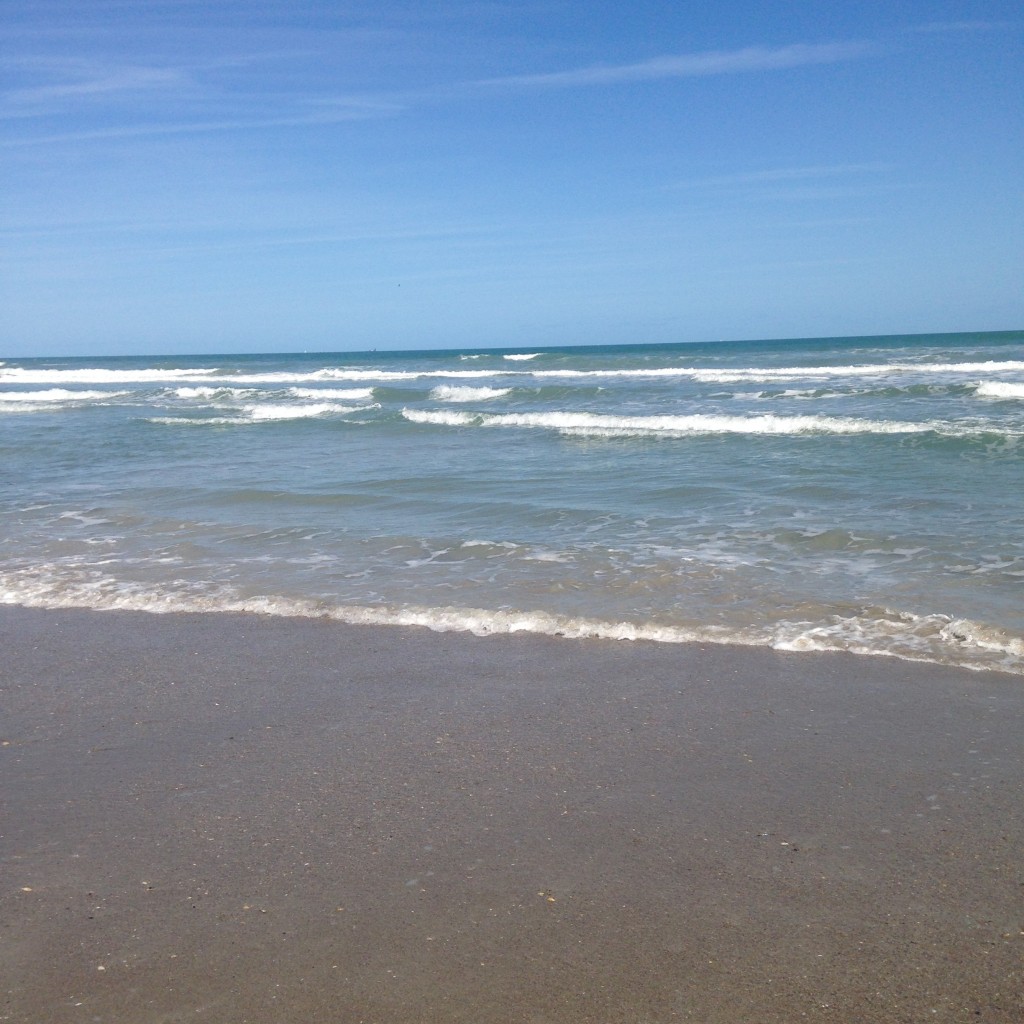 When we got back to the church we were greeted again by church members who had made dinner for us. We are overwhelmed with their generosity.
Tonight we're playing together and talking about what it means to serve selflessly. This is being modeled for us each day and we're working to serve as we have been served. Tomorrow we work at the Mustard Seed Foundation and we will finish our projects at the church. More soon…
Our Hearts Grew Three Sizes Today
Today we got to work at two different sites. This morning we worked with College Park Baptist Church, our hosts. We spent the morning painting the largest stairway in existence and removing wallpaper from an office. We learned that some of us are extremely talented painters and others of us need double our study efforts. It was an amazing time. We weren't able to finish today but we'll finish this project Monday afternoon.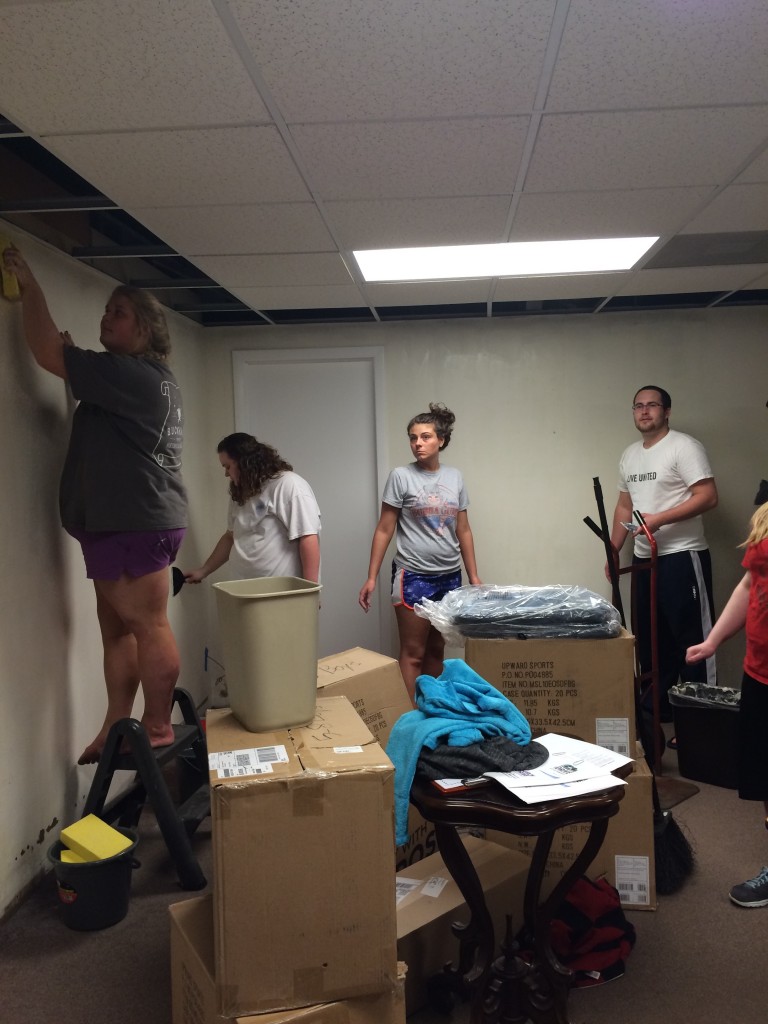 This evening most of us went to Give Kids the World Village which is a vacation resort for families whose children are experiencing a life-threatening illness. The families' stays are free, including entrance into many of Orlando's famous theme parks. The resort is mostly run by numerous volunteers. When we arrived two of us got to operate a ride for the children and the others of us went to the Gingerbread House to serve dinner. This was such a humbling experience. Children and their families came pouring in after a day playing in Orlando. They excitedly requested hamburgers, hotdogs, and the favorite chicken nuggets. Each child had a smile on their face and every family was grateful to there. As we were leaving one of the children came by with numerous Mardi Gras beads she'd gotten at Universal. She asked us what color beads we wanted and she proceeded to give us each a necklace. In this moments our hearts grew three sizes.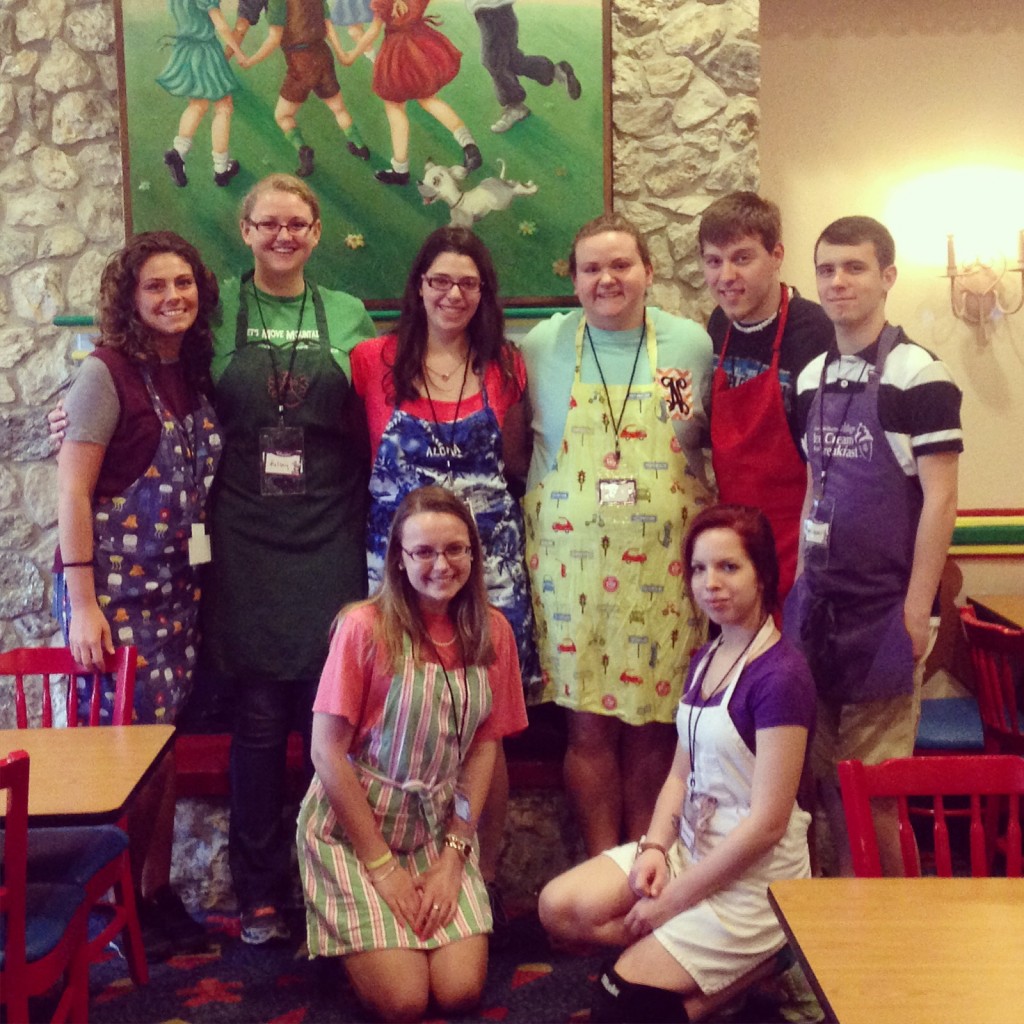 Florida Bound…Finally (Only a day later than we'd planned)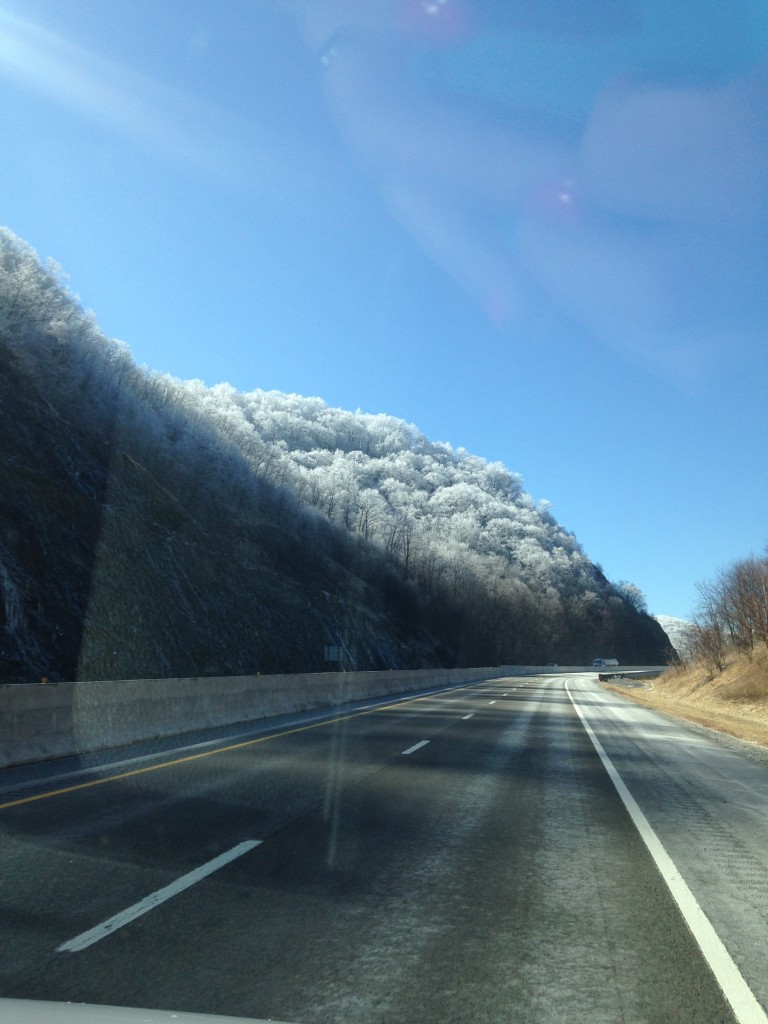 After being delayed by a day due to snow, we finally left Tusculum. We were greeted by gorgeous ice-covered trees as we left the mountains headed for the sand. After ten long hours we finally reached the Florida boarder. At the welcome center we all piled out of the vans ready to greet Florida warmth…and it was cold. We still had to celebrate this achievement with several pictures at the Florida sign.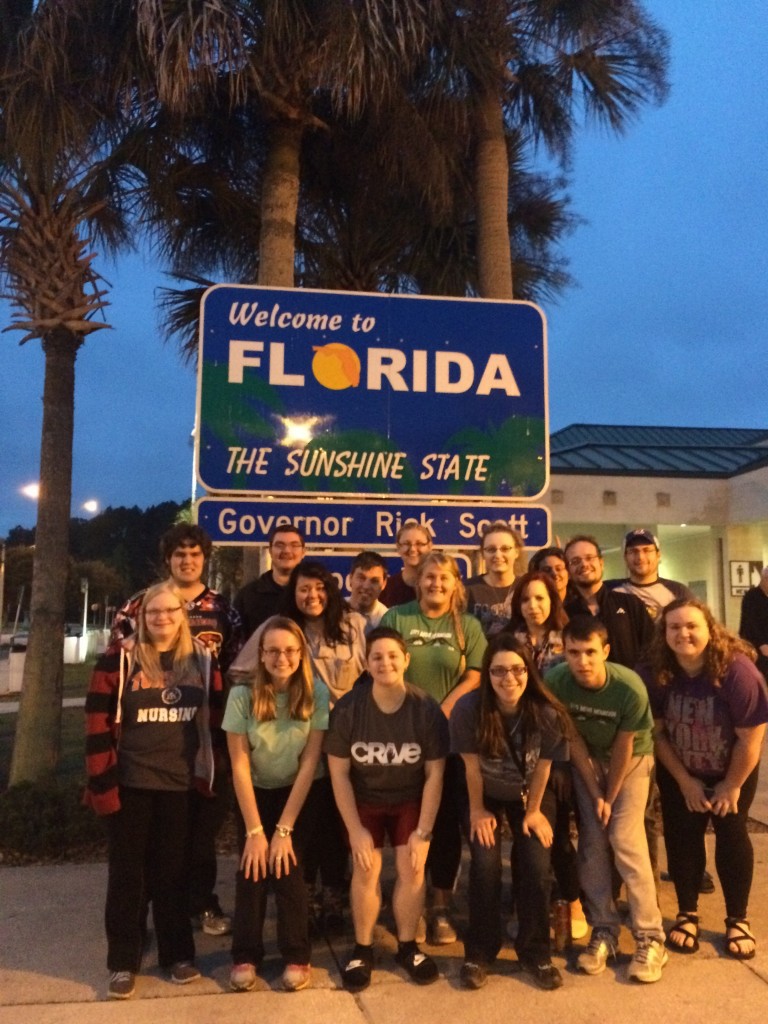 Two hours later we arrived in Orlando, it was late, and were exhausted. On arrival we were greeted by the smiling faces of the staff at College Park Baptist Church. We've settled into their Christian Life Center and are enjoying fantastic hospitality. Tomorrow we begin work and we're excited for what adventures await us.