The Office of Career Services offers assistance with career planning  and employment resources for Tusculum College students and alumni.  Career Services is also an important resource for employers to connect with Tusculum College students.
************ 
 Take a look at last year's career outcome results for Tusculum grads compared to more than 200 colleges and universities, nationally.
CAREER OUTCOMES FOR THE CLASS OF 2014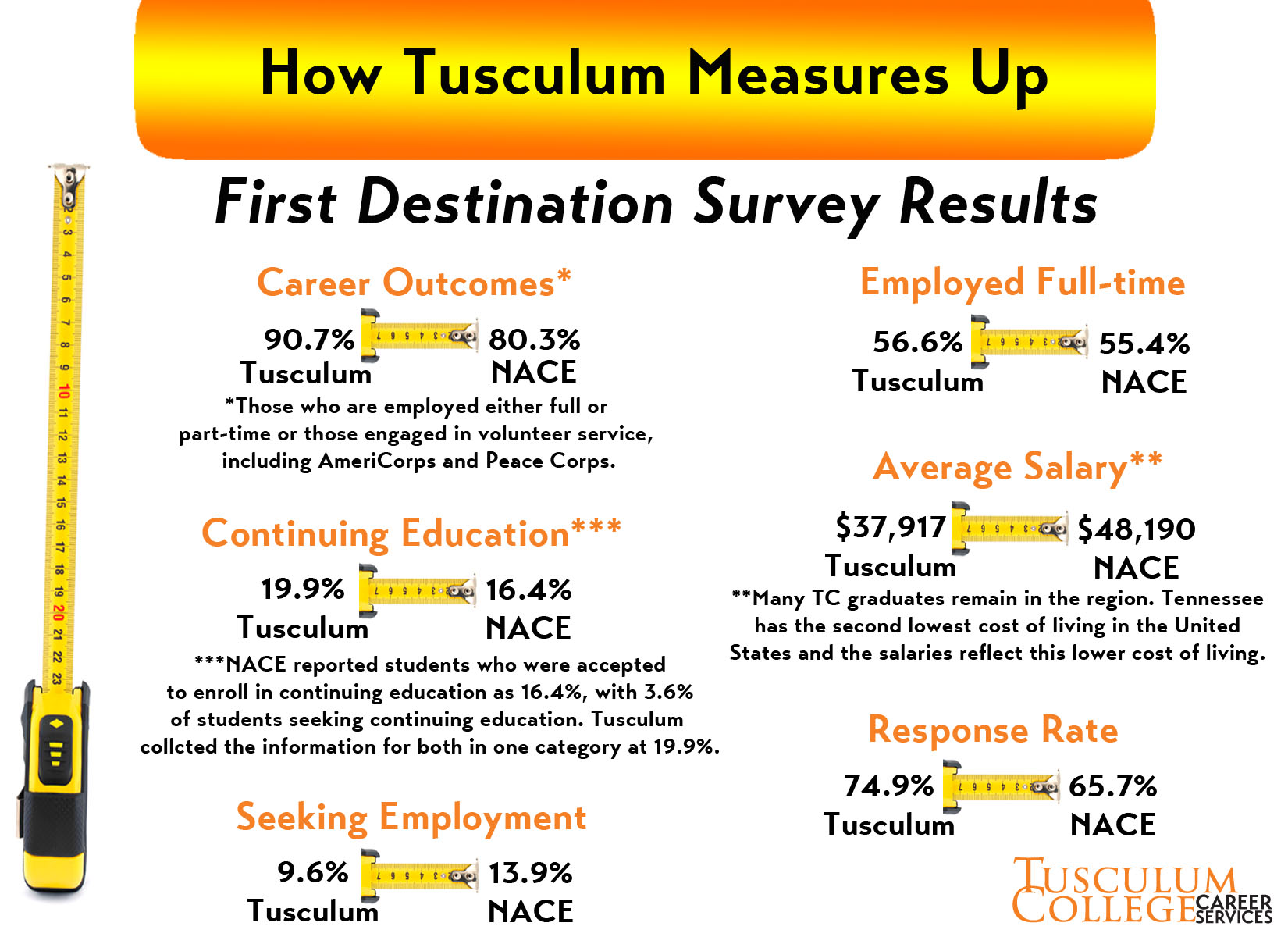 Students, Alumni & Employers, may post or find jobs/resumes on College Central Network.
Please contact Director of Career Services, Ms. Robin E. Lay, with any questions at rlay@tusculum.edu or call 423.636.7447.
Alumni seeking an Access ID may contact Mr. Cody Greene at ccgreene@tusculum.edu or call 423.636.7300 Ext. 5648.