BY JIM WOZNIAK ON APRIL 7, 2022
GREENEVILLE – An important and treasured part of childhood for many people was the "Schoolhouse Rock!" segments they watched during the Saturday morning cartoons.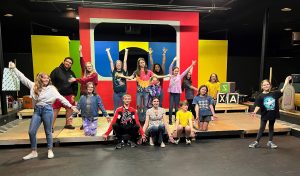 Featuring iconic songs such as "I'm Just a Bill," "Interjections!," "Conjunction Junction" and "The Preamble," these energetic short segments have entertained and educated generations of children. Now, Theatre-at-Tusculum is bringing these and several other songs from this beloved series to the Behan Arena Theatre at Tusculum University for six shows in April.
"Schoolhouse Rock Live! Jr.," directed by Beth Schnura, will feature a cast of 27 from ages 8-18, along with the talents of the Theatre-at-Tusculum staff and community volunteers. Schnura grew up watching these segments, so this production is a labor of love.
"These songs are a part of many people's lives, and it helped them get through school," said Schnura, who also serves as director of Tusculum Arts Outreach. "It was education in a fun format. Children might not have even realized how much they were learning by watching these beautifully crafted segments. We are thrilled to help people relive that special time in their lives and introduce these songs to anyone who might not have experienced them."
The musical is about a school teacher named Tom who is preparing to teach his first day of school. He is nervous and second-guessing why he entered the profession because he fears he will not be well received.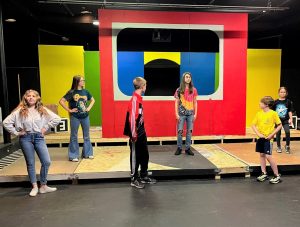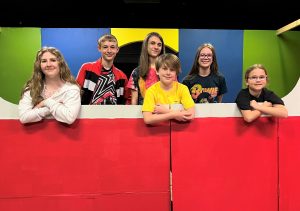 "He decides he has a few minutes to sit back and watch television, and 'School House Rock' starts to play," Schnura said. "He begins to watch it, and the characters come out of the television. They give him a pep talk, letting him know he has all of the knowledge to teach – in part because of what he learned as a child from 'Schoolhouse Rock.' They let him know he can use that information to teach his students."
Schnura said anyone who has watched the segments will be ready for what transpires in "Schoolhouse Rock Live! Jr." She said the performances will bring the cartoons to life in a fun way using a lot of bright colors. The cast will have some interaction with the audience, and those in the seats will have some opportunities to sing along at certain moments in the show.
The lead actors and their characters are:
Aden Moore – Tom
Craig Robertson – Elvis
Evan Litchfield – George
Gracie Moore – Dori
Isabella Paysinger – Dina
Jackson Shipley – Joe
Sadie Parman – Shulie
Vandal Harris – C.J.
Xari Roots — Janet
In addition to Schnura, those who are working behind the scenes include:
Faith Rader, music director
Christa DelSorbo – choreographer
Erin Schultz – costume director
Frank Mengel – set design
Elijah Collins-White – lighting technician
Gracie Weems – stage manager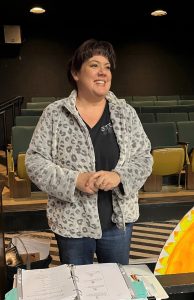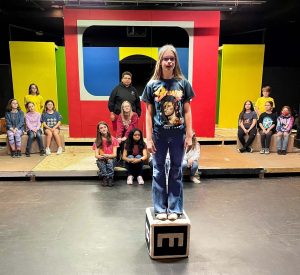 "This is an outstanding production and another example how Tusculum University provides high-caliber entertainment to the community at extremely affordable prices," said Wayne Thomas, dean of the College of Civic and Liberal Arts and executive director of Arts Outreach. "We are proud to contribute to the region's quality of life and encourage people to support these upcoming six shows and consider an additional donation so we can continue our tradition of arts excellence."
"Schoolhouse Rock Live! Jr." performances are April 21, April 22, April 29 and April 30 at 7 p.m. and April 24 and May 1 at 2 p.m. Tickets are $17 for anyone 12 and older, $15 for audience members 60 and older and $5 for children younger than 12. Those who want to attend can obtain tickets by calling Arts Outreach at 423-798-1620 or emailing Jennifer Hollowell, director of Tusculum's Center for the Arts, at jhollowell@tusculum.edu. Seating is general admission.
Theatre-at-Tusculum is under the auspices of Arts Outreach and is supported in part by a grant from the Tennessee Arts Commission, Hearts for the Arts, a Walmart Inc. local community support grant as well as many generous donors and volunteers.
Additional information about Theatre-at-Tusculum and Arts Outreach programs is available at http://arts.tusculum.edu. To learn more about the university, please visit www.tusculum.edu.
Social Share