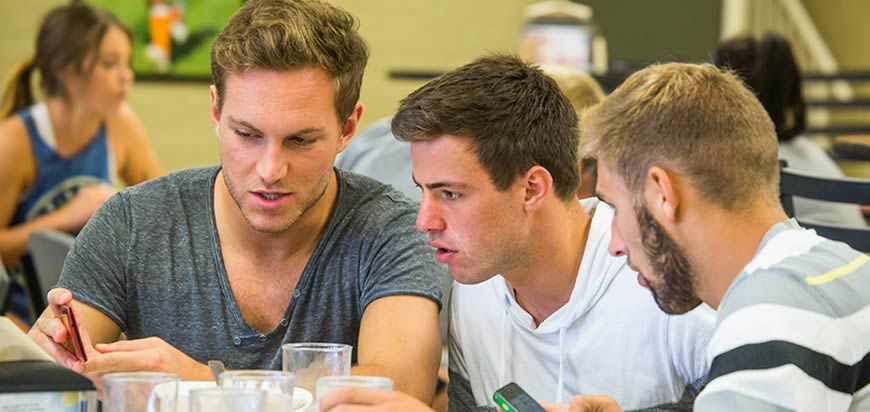 All full-time, residential Tusculum students are provided access to our network, which includes cable television and internet services.
Of course, you'll have to provide the actual TV and computer. But once you're hooked up, that's it!
CABLE TELEVISION
Every Tusculum residence hall room is equipped with an outlet for connecting your television set to the campus cable TV network, which includes a wide range of popular network and cable stations.
INTERNET
Students are encouraged to bring their own computers or to make use of the computer labs on campus. Every residence hall room at Tusculum has 24 hour per day access to our local area network (LAN), which is included with the cost of tuition. This means that every student with a computer in his/her room and an Ethernet network card (which can be purchased at most computer stores) will be able to browse the Internet via our high-speed link.
Also, Tusculum students living on campus have the option to upgrade their Internet connections to a broadband service provided by College Cable Services. Under the agreement, College Cable Services offers an optional high speed broadband cable modem Internet service in all Tusculum residence halls and campus houses. The ResNet offering by College Cable Services will provide the bandwidth necessary for XBOX Live or the PlayStation Network, for example.
Tusculum students may connect to the campus-wide Wi-Fi network which allows our students to stay connected to the Internet, even when walking across campus.