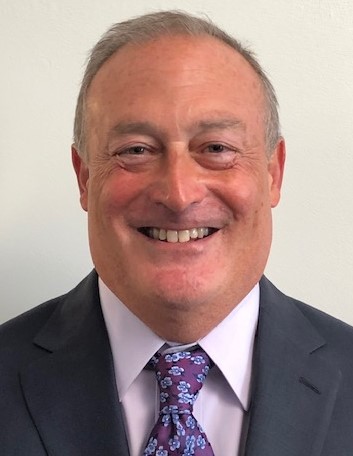 Chief of Human Resources Officer
Email: scsmith@tusculum.edu
Campus Phone: 5065
Campus Mail: P.O.
Office: McCormick Room 2
Department: Human Resources
Campus or Site Location: Greeneville

---
Scott Smith is responsible for designing, implementing and administering Tusculum's personnel management program. As the leader of the Human Resources Department, he serves as an adviser to the administration and is a member of the university's Executive Cabinet. He began his service to Tusculum Tuesday, Sept. 8.
"We are thrilled Scott has joined the Tusculum family, and we will benefit from his considerable and diverse experience in the human resources field," said Dr. Scott Hummel, the university's president. "Tusculum University offers excellent employment opportunities that enhance a person's professional skills in a caring Christian environment. His expertise in overseeing human resources operations that maximize a person's potential will ensure we retain our position as a desired employer."
Smith began his career in 1986 as a staff analyst for three years at the University of Tennessee. He then moved to Indiana State University, where he served as compensation manager for two years and as associate director of human resources for an additional two years.
In 1993, he moved into the corporate world, working for Sony/Time Warner as director of human resources, Wendy's International as divisional human resources manager and Waterville Valley Holdings as senior director of human resources.
Smith has owned and served as principal consultant of Compass HR Designs & Resort HR Partners since 2011. Among clients he has assisted are businesses in the hospitality sector.
Dr. Tricia Hunsader, Tusculum's provost and vice president of academic affairs, who chaired the search committee, said that experience combined with his previous work in higher education were important factors in his selection because of the focus those organizations place on serving the needs of others.
"Scott has developed an impressive skill set of assessing and prioritizing the needs of an organization and developing plans to enhance its operation," Dr. Hunsader said. "He has an ability to connect one-on-one with people in a way that benefits everyone. He will partner well with faculty and staff at Tusculum to continuously advance the university to impressive new heights."
Smith is certified as a professional in human resources administration by the Personnel Management Institute at the University of Tennessee. He is also certified in workplace violence prevention and nonviolent crisis intervention with the Crisis Prevention Institute. In addition, Smith has master training certifications in selecting for success from Personnel Decisions International Co. and personality testing from the True Colors evaluation organization.
He has a bachelor's degree in human resource management and labor relations from Indiana University and has taken graduate coursework in wage and salary administration as well as public personnel administration at the University of Tennessee.
"Tusculum University is an outstanding higher education institution that grounds its employees and students in a mission that fosters an exciting learning environment," Smith said. "We have a productive and dedicated team of faculty and staff members who use their considerable talent to equip our students to be career-ready professionals. I am excited to be part of the pioneering spirit that permeates this historic and innovative university."