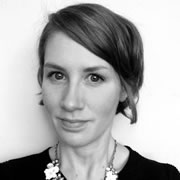 Assistant Professor of English
Email: arattner@tusculum.edu

Direct Line: 423-787-8327
Campus Phone: Ext. 8327
Campus Mail: P.O.
Office: Virginia Hall
Department: College of Civic and Liberal Arts
Campus or Site Location: Greeneville

---
Dr. Ashley Rattner is an assistant professor of English at Tusculum University.
Specializing in early and 19th-century American literature and culture, Dr. Rattner studies reform, dissent, utopian radicalism, and print. She is working on a book project titled The Crass Materiality of Utopia: Publishing Communitarian Reform in Nineteenth-Century America that charts the evolution of the communitarian movement in relation to advances in print and circulation technologies in the expanding American experiment. Her project examines publications associated with Nashoba, New Harmony, Brook Farm, and the Shakers in the literary forms of periodicals, pamphlets, novels, and correspondence to argue that utopian experimentation played a significant role in the development of the American character.
She has served as a short-term research fellow at the Winterthur Museum, Garden, and Library and works currently on the podcast subcommittee for C19: The Society of Nineteenth Century Americanists.
PhD, Literary and Cultural Studies, University of Memphis, 2018
MA, English, University of Memphis, 2013
BA, English, Virginia Commonwealth University, 2010