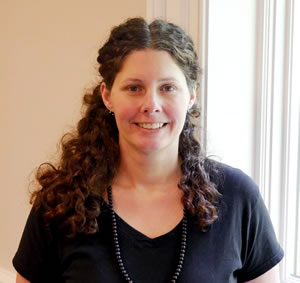 Chair of English & Fine Arts
Professor of English
Email: dmatherly@tusculum.edu

Direct Line: 423-636-7300 ext. 5640
Campus Phone: Ext. 5640
Campus Mail: P.O. Box 5044
Office: Annie Hogan Byrd 115B
Department: College of Civic & Liberal Arts
Campus or Site Location: Greeneville

---
Desirae Matherly has a Ph.D. in creative writing, nonfiction as well as a M.A. in creative writing, nonfiction both from Ohio University. She received a B.A. in philosophy and English from East Tennessee State University.
Matherly was an assistant professor at The University of Chicago, Collegiate Humanities Division, as well as a postdoctoral fellow at the Ohio University English Department. She was a graduate teaching assistant for the Ohio philosophy department, as well as the Ohio University English department.
She has received a postdoctoral teaching fellowship award from Ohio University in 2004, and the English department fellowship, scholarship and stipend.
Dr. Matherly has held public readings in both Cincinnati and Athens, Ohio.
Ph.D., Creative Writing, Nonfiction, Ohio University
M.A., Creative Writing, Nonfiction, Ohio University
B.A., Philosophy and English, East Tennessee State University