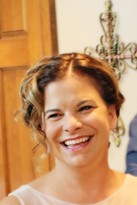 Professor of Business Law and Accounting
Email: cjones@tusculum.edu

Direct Line: 423-636-0554
Campus Phone: Ext. 5014
Campus Mail: P.O. Box 5008
Office: Knoxville Regional Center
Department: College of Business
Campus or Site Location: Knoxville

---
Cheri Jones Flynn, Professor of Accounting and Law, brings both private and public sector experience to her instruction. She worked in a private legal practice, municipal accounting and public accounting.
She earned a law degree from the University of Tennessee at Knoxville and a Master of Accountancy degree from UT. In addition to graduate coursework in management, she is currently pursuing a Doctorate of Business Administration with a concentration in accounting.  At Tusculum, she teaches Financial Accounting, Managerial Accounting, Business Law, Legal Environment of Organizations, and Forensic Accounting & Fraud Auditing. She serves as the Undergraduate BSBA Chair.
She lives in Maryville, TN with her son Carson.
J.D. Law, University of Tennessee at Knoxville
M.S., Accounting, University of Tennessee at Knoxville