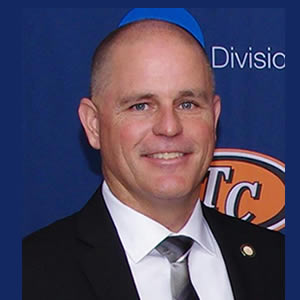 Vice President of University Initiatives/Director of Athletics
Email: djones@tusculum.edu

Direct Line: 423-636-7322
Campus Phone: Ext. 5322
Campus Mail: P.O. Box 5055
Office: Rankin Hall
Department: Athletics
Campus or Site Location: Greeneville

---
Doug Jones serves as the Vice President of Athletics & University Initiatives at Tusculum University which he was appointed to in November 2015.
Jones oversees the day-to-day operations of the Tusculum athletic department and the 24 sports that the University sponsors.
He was named the Director of Athletics at Tusculum on February 29, 2016.   Jones served in the dual role as athletic director and head baseball coach during the 2016, 2017 and 2018 seasons.
He officially stepped away from coaching after the 2018 season as the winningest coach in school history compiling 705 victories.
During his time at the helm of the athletic department, he has overseen the addition of the sports of beach volleyball, men's volleyball and men's & women's bowling. There have been numerous upgrades in all areas of the athletic department including the renovation of the Red Edmonds Softball Field, Roger M. Nichols Tennis Complex and Pioneer Arena. He has also overseen upgrades to TU's athletic communications office including upgrades of the department's video streaming, athletic web-site and TU's sports hall of fame and All-America virtual display.
Jones has served and chaired numerous committees on the conference, regional and national levels. He served as national chairman of the NCAA Division II baseball committee and was the Southeast Region Baseball chair on several occasions.
He currently serves on the University cabinet and has led Tusculum's Operations Success Team since 2017. He also served as the chair of Tusculum's COVID-19 Reopening Task Force.