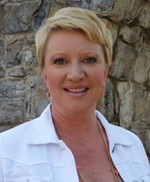 Head Cheerleading Coach
Email: jinscore@tusculum.edu

Direct Line: 423-636-7300 ext. 5296
Campus Phone: 5296
Campus Mail: P.O. Box 5164
Office: Rankin 204
Department: Athletics
Campus or Site Location: Greeneville

---
Jessica Inscore was named the cheerleading coach at Tusculum University in April 2014.
The Greeneville, Tenn. native coached cheerleading in the Greene County school system for the past four years.
She was a UCA All-Star cheerleader during her prep career at Greeneville High School and was on the dance team at East Tennessee State University.  She was also on the competition dance team at Lesa's School of Dance.
Jessica and her husband Gabe Inscore (Tusculum '96) are the parents of two children, Ansley and Brody.