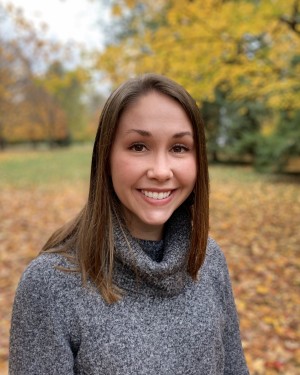 Assistant Professor of Biology
Email: kboggs@tusculum.edu

Direct Line: (423) 798-7830
Campus Phone: 7830
Campus Mail: P.O. 5027
Office: Meen Center 209E
Department: College of Science, Technology, and Math
Campus or Site Location: Greeneville

---
Dr. Kerri Boggs grew up in Johnson City, Tennessee and attended Milligan University from 2012 to 2016. While at Milligan, she developed a strong interest in scientific learning and research. After earning BS degrees in biology and chemistry, she entered the Integrated Biomedical Sciences PhD program at the University of Kentucky to pursue her goal of becoming a science professor. Her PhD work in Dr. Rebecca Dutch's lab focused on the infectious mechanisms of RNA viruses. Dr. Boggs utilized a variety of techniques, such as mammalian cell culture, protein purification, and phase separation assays, to analyze viral entry and replication mechanisms. 
During her PhD, Dr. Boggs also gained experience teaching undergraduate biology, genetics, and biochemistry. She earned her PhD in biochemistry in 2020 and subsequently returned to her Tennessee home to join the Natural Sciences faculty of Tusculum University in 2021. Her scientific interests include topics in microbiology, cell biology, and biochemistry, and she plans to develop research projects in these areas for Tusculum students.
In her free time, Dr. Boggs enjoys hiking with her husband and family. She also loves reading and testing new recipes for baked goods.