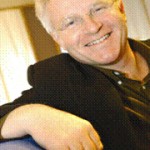 Associate Professor of Marketing
Email: gbergvin@tusculum.edu

Direct Line: 423-636-0557
Campus Phone: 5012
Campus Mail: P.O. 5016
Office: Knoxville Regional Center 207C
Department: College of Business
Campus or Site Location: Knoxville

---
Geir Bergvin, PhD is an Associate Professor of Marketing and the founder of the Center for Global Studies at Tusculum University. He has taught in the Undergraduate and Graduate programs at the Norwegian School of Management in Oslo, Norway, Heriot Watt University in Edinburgh, Scotland, University of Hertfordshire in London, England and at the University of Monaco, Monaco, France. Prior to entering academia Dr. Bergvin spent approximately 20 years in the global marketing arena working for, among others, Fortune 500 companies.  He has gained in-depth experience in the development, strategic and tactical planning and marketing of both industrial and consumer products and services on a global basis. He has, through his tenure, conducted business in North America, Europe, Australia as well as Taiwan and South Korea. Dr. Bergvin is a past President of the Cincinnati American Marketing Association and the Chair for the Tennessee Association of International Educators (TAIE).
Ph.D., Marketing, The Union Institute and University
M.B.A., Marketing, Ball State University
B.A., Marketing, Northern Michigan University
---
Website
Dr. Bergvin also maintains a personal webpage at Tusculum, with additional biographical and class information.