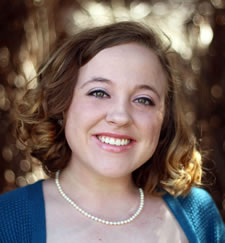 Campus Visit Coordinator & Admission Representative
Email: lbattel@tusculum.edu

Direct Line: 423-798-1627
Campus Phone: Ext. 5627
Campus Mail: P.O. Box 5051
Office: Virginia Hall Lobby
Department: Enrollment Management
Campus or Site Location: Greeneville

---
Hi there! My name is Laura Battel, and I am the campus visit coordinator and an admission representative for the first and best university in Tennessee.
I desire for future college students to pick the school of their dreams. Tusculum feels like home, and I know it can be home for you too.
If you have any questions about Tusculum, I would love to chat with you.
My contact information:
Email: lbattel@tusculum.edu
Direct Dial: 423-798-1627
Mailing Address: P.O. Box 5051, Greeneville, TN 37745