On behalf of all our faculty, staff, and students, welcome to the College of Business at Tusculum University!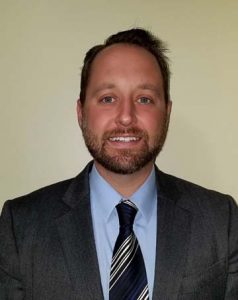 As dean of the college, I'm extremely proud of the rich tradition of the University in providing quality business programs.  To further exemplify this, all College of Business programs received accreditation through the Accreditation Council for Business Schools and Programs in November of 2018.  This achievement is a direct reflection of the dedication of our exemplary business faculty and the institution's continued commitment to quality programs. This accreditation elevates the College of Business to the level of top business schools globally.
Over the past two academic years, the College of Business faculty and staff have worked diligently to re-align all of our business programs to meet market and student demand based upon feedback from students, employers, corporate partners, and our advisory board.  Notable curricular changes include: new minors in taxation, management, economics, a new concentration in Marketing, development of a strategic 6-credit class format for both the Bachelors of Science in Business Administration and the Pioneer MBA.  Our employer focused Pioneer MBA is the only accredited 5-class MBA on the market!
In accordance with our strategic plan, the College of Business is exploring naming rights, innovative certificate and micro-credentialing initiatives, corporate partnerships and educational partnerships.
My main office is located in 110 COG North on the University main campus in Greeneville, Tennessee.  I encourage you to stop by or schedule an appointment! Appointments can also be made to meet at my Knoxville office (1305 Centerpoint Blvd., Knoxville, TN, 37932).
Jacob I. Fait, PhD
Dean – College of Business
(423) 636-7389