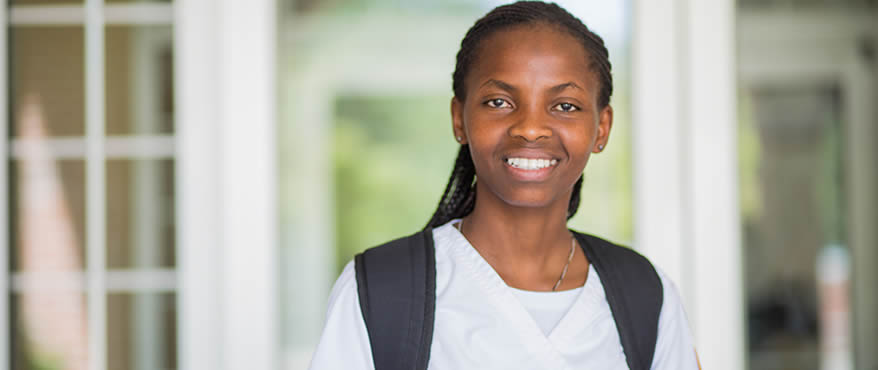 Upon completion of the nursing program, graduates will be able to:
Integrate and apply knowledge and skills from the arts, sciences and social sciences to the practice of safe, high quality nursing care for individuals, families, groups and communities.
Apply leadership and communication skills to implement and evaluate patient safety and quality improvement initiatives for one's own practice and healthcare team coordination in a variety of settings.
Integrate evidence-based practice knowledge, clinical judgment, inter-professional perspectives, communication skills and patient preferences in planning, implementing and evaluating patient care outcomes.
Utilize the nursing process as the foundation for nursing practice.
Apply concepts of population-focused health promotion throughout the lifespan including assisting individuals, families and populations to prepare for minimizing health consequences of emergencies or mass casualty disasters.
Develop professional leadership skills necessary to coordinate and manage patient care within the health care  system.
Integrate and use knowledge of patient care technologies, patient information systems, and ethical standards related to data security to provide and support safe nursing practice.
Apply knowledge of professional regulations and statutes, healthcare regulatory environments, healthcare economics and patient advocacy practices to the practice of professional nursing and assess the impact of these factors on vulnerable populations.
Incorporate collaborative and team building strategies to promote positive intra- and inter-professional relationships in the delivery of evidence-based, patient-centered care.
Demonstrate professional standards of conduct, including accountability for one's own professional practice, respect for patient privacy and confidentiality, respect for peers, healthcare professionals and staff, and Identification of resources that may be used to solve practice dilemmas.
Implement and evaluate the effectiveness of individualized, culturally and developmentally appropriate patient-centered care to individuals, families, groups, and population aggregates.