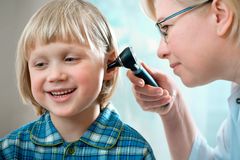 Tusculum University Graduate Nursing Program sets forth essential eligibility requirements for the graduate nursing program by citing the core performance standards. The standards set forth cognitive, sensory, affective and psychomotor performance requirements for the nursing student and nurse. Each core performance standard is accompanied by examples of activities nursing students and nurses are required to perform while executing nursing care. The standards are used to assist applicants and students in the determination of need for ADA related accommodations and medications. The core performance standards are intended to constitute an objective measure of:
A qualified applicant's or student's ability with or without accommodations to meet the program performance requirements.
Accommodations required by a matriculated student who seeks accommodations under the American with Disabilities Act (ADA).
Applicants and students with disabilities seeking accommodations under the ADA, as amended, students seeking accommodations consequent to a documented disability should contact the Academic Resource Center Counselors located in the Annie Hogan Byrd Fine Arts Building.  For more information, students are referred to the Support Services for Individuals with Disabilities section of the college catalog.
 Core Performance Standards for Nursing Students*
Ability

Standard
Activity Examples
Critical Thinking

Critical thinking ability sufficient for clinical judgment
·   Identify cause and effect relationships in clinical situations

·   Use scientific method in development of care plans

·   Evaluate effectiveness of nursing interventions

Professional Relationships

Abilities sufficient to establish interaction with a diverse population, individuals, families and groups
·   Establish rapport with patients and colleagues

·   Ability to engage in conflict resolution

·   Demonstrate peer accountability

Communication

Ability for professional interactions with others in verbal and written form
·   Explain treatment procedures, initiate health teaching, and document.

·   Interpret nursing actions and client responses

Movement

Physical abilities sufficient to move from room to room and maneuver in small spaces
·   Move around in patient rooms, work spaces and treatment areas

·   Administer rescue operations- cardiopulmonary resuscitation

Motor Skills

Gross and fine motor skills sufficient to provide safe and effective nursing care
·   Calibration and use of equipment

·   Therapeutic positioning of patients

·   Ambulating patients

Hearing

Auditory ability sufficient to assess and provide safe and effective nursing care
·   Ability to hear monitoring device alarms and other emergency signals

·   Ability to discern and auscultate sounds, heart sounds and cries for help

Visual

Ability sufficient for observation and assessment in nursing care
·   Ability to observe patient condition and responses to treatment

·   Ability to discern colors

Tactile

Ability sufficient for physical assessment
·   Ability to palpate in physical assessment and in various therapeutic procedures
*Southern Regional Education Board (SREB) Council on Collegiate Education for Nursing
 Graduate Student Essential Functions: Advanced Practice Nursing requires essential functional abilities beyond the Core Performance Standards in order to be successful in the Tusculum University Nursing Graduate Program. All students are required to meet the graduate student essential functions, including the ability to perform a variety of interventions that impact patient care and safety, and interactions in the clinical and classroom settings. The Tusculum University Nursing Program provides reasonable accommodations for students with documented disabilities that allow students to perform essential functions without undue burden.
Physical and Psychomotor Functions
The student must be able to:
Possess visual abilities to accurately inspect the skin, facial expression, anatomical structures, postures and movement of others, and color differentiation of skin and fluids.
Possess the ability to see, hear, touch, smell and distinguish colors;

Use depth perception, peripheral vision or compensate with central vision;
Distinguish color and color intensity;
Hear faint and normal speaking level sounds;
Hear faint body sounds such as auscultated blood pressure, heart sounds, lung sounds, bowel sounds, and bruits;
Hear in situations when unable to see lips move, such as with face masks and auditory alarms;
Demonstrate tactile ability sufficient for physical assessment (e.g., palpation, auscultation, percussion, and functions of physical assessment) and skills related to therapeutic intervention;
Assess pulses, tremors, skin conditions, muscle and tendon activity, and joint and limb movements; and
Detect odors from clients, others, smoke, gases or noxious smells.

Accurately and consistently read and/or manipulate equipment dials and monitors without extraneous movement, contamination or destruction'
Exhibit sufficient manual dexterity to manipulate small equipment such as syringes for intravenous injections; common tools for screening tests such as otoscope and ophthalmoscope; provide support and resistances as needed through complex exercise movements; perform CPR to adults, children, and infants; and treat acutely ill patients without disturbing sensitive monitoring instruments and lines'
Negotiate level surfaces, ramps and stairs to assist patients/classmates appropriately;

Use gross motor skills that allow the student to maintain balance from any position and to move quickly within confined spaces;
React effectively and respond quickly to sudden or unexpected movements of patients/classmates; and
Sustain repetitive movements.

Lead patients through a variety of examinations and treatments, typically requiring sitting, standing, squatting and kneeling on the floor or treatment table.
Transport self/patients from one room to another, from one floor to another.
Manipulate another person's body during transfers, gait, positioning, exercise and other treatment or diagnostic techniques'
Lift at least 30 pounds on a regular basis and, on occasion, move real/simulated patients generating lifting forces of up to 75 pounds.
Maintain patient care activities, and other essential functions, throughout a minimum of an eight (8) hour work day.
Communication, Reading, and Writing
The student must be able to:
Attend selectively, and in a controlled and respectful manner, to various types of communication, including the spoken and written word and non-verbal communication.
Relay information in oral and written form effectively, accurately, reliably, thoroughly and intelligibly to individuals, professionals, and groups from a variety of social, emotional, cultural and intellectual backgrounds, using the English language.
Discern and interpret nonverbal communication.
Read and comprehend English (hand-written and typed in a minimum of 10 font size) and read graphs and digital printouts pertinent to advanced practice nursing.
Obtain communications from a computer.
Cognitive/Critical Thinking/Psychological/Affective Functions
The student must be able to:
Recall, interpret, extrapolate and apply information from a variety of sources (i.e. reading material, lecture, discussion, patient observation, examination and evaluation/assessment).
Collect, analyze and evaluate relevant data from a variety of sources (i.e. reading material, lecture, discussion, and patient evaluation/assessment).
Demonstrate emotional maturity, stability, and flexibility needed to perform advanced nursing care functions, engage in therapeutic communications, provide patient education, and function effectively in stressful clinical situations.
Consistently and dependably engage in the process of critical thinking in order to formulate and implement safe and ethical nursing decisions in a variety of health care settings.
Accept persons whose appearance, behaviors and values may be in conflict with his/her own. Nursing care must be provided regardless of the patient's race, ethnicity, culture, age, gender, religious preference or sexual orientation.
Effectively engage in teamwork.
Satisfactorily achieve the program objectives.
Meet externally established deadlines.
Establish professional, trusting, and empathetic relationships with individuals, families and communities.
Organize, prioritize, and assume responsibility and accountability for one's work.
Quickly adapt to changing situations.
Distinguish facts from assumptions, personal opinions, and personal beliefs.
Professional Behaviors
The student must be able to:                                                             
Always maintain a level of consciousness and alertness that ensures patient safety.
Refrain from the use of alcohol and illegal drugs at any time while enrolled as a student. Refrain from performing clinical duties while impaired by alcohol, legally prescribed medications, illegal drugs or excessive fatigue which affect your ability to safely perform these functions.
Convey caring, respect, sensitivity, tact, compassion, empathy, tolerance and a healthy attitude toward others.
Communicate in a professional, positive, tactful manner with patients, physicians, nurses, other staff, faculty, clinical supervisors, and fellow students.
Report promptly to the clinical site and seek supervision/consultation in a timely manner.
Demonstrate ethical behavior in the performance of nursing responsibilities including:   maintaining patient confidentiality; exercising ethical judgment; and exhibiting integrity, honesty, dependability, and accountability in the performance of one's responsibilities and in connection with one's behavior and attitude at all times.
Display a well-groomed, neat appearance at all times to include cleanliness, modesty, and neatness in appearance.
Exhibit a teachable attitude, a willingness to learn, acceptance of instruction and openness to constructive feedback with appropriate respect for those in authority.
Treat all persons with respect and dignity and do not engage in profanity or obscene gestures at any time.
Examine and modify one's own behavior when it interferes with the provision of care or learning.
If you have any questions, please submit them to MSN-FNP@tusculum.edu.
You may also find in the Student Graduate Handbook at:
TU Nursing Graduate Program Handbook