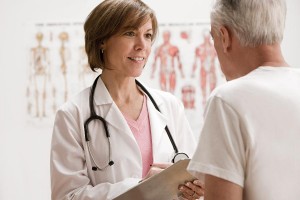 We are accepting applications NOW for the RN (Associate Degree) to MSN cohort that begins in January 2018!!!!  Seats are limited!
Applications for fall BSN-MSN 2018 will be accepted beginning October 1, 2017 for the fall 2018 cohort of MSN FNP students.
Applications for Spring 2018 for the RN-MSN (Associate Degree to MSN) are accepted until December 10, 2017.
---
The Master of Science in Nursing degree prepares graduate advanced practice registered nurses as quality providers to meet healthcare needs of individuals, families and populations in surrounding communities.
The MSN is the professional degree that prepares registered nurses to become nurse practitioners to meet the dynamic and identified health care needs of local, regional and global societies. Upon completion of the accelerated Masters of Science in Nursing degree graduates are eligible to sit for certification in the chosen specialty area. Tusculum College School of Nursing currently offers the MSN concentration area of Family Nurse Practitioner.
The Tusculum College MSN program provides students with the opportunity to provide advanced practice nursing care in a variety of practice settings. The MSN program has experienced faculty that provide mentorship and support to students. The emphasis of the program is on use of evidence-based knowledge and skills to lead the healthcare team, encourage health promotion, diagnose and treat acute and chronic illness and evaluate the plan of care. Critical thinking and decision-making skills are also emphasized through state of the art labs, standardized patients, GYN teaching assistants, and a variety of clinical experiences. Upon completion of the program, the student is prepared for doctoral level study in nursing.
OUR MISSION
The mission of the Nursing Program is to prepare qualified registered nurse professionals and graduate prepared nurses who enhance the quality of life for individuals, families, groups, and communities.
OUR CORE VALUES
As the Nursing Program moves forward with its mission, it is guided by the core values of Tusculum College and its own values that are grounded in professional nursing practice that embraces clinical and scholarly excellence. The faculty, staff and students will:
Communicate with integrity and act with ethical values and principles.
Create an environment of inclusiveness where individual, intellectual and social diversity are valued.
Promote and practice life-long learning, inquiry, and critical thinking.
Partner with our healthcare communities by creating relationships to promote common interest and shared values.
Practice good stewardship through fair and responsible management of gifts and resources.
Generate commitment and passion for the practice of nursing.
PURPOSE
The Master of Science in Nursing Program at Tusculum College will prepare individuals to assume professional and advanced practice nursing roles and positions through educational experiences that are built upon previous nursing preparation and knowledge of the arts and sciences. The program will create an atmosphere in which individuals can develop the knowledge, skills and attitudes consistent with professional values and evidence-based care.
 PHILOSOPHY
The nursing faculty affirms the mission, vision and core values of Tusculum College. In addition to the College's core values, the nursing faculty holds the following values and beliefs as foundational for educating master's prepared nurses. Further, these beliefs guide interactions with students, patients, colleagues, healthcare professionals, and the public as well as providing the framework for preparing graduates to practice in the changing and complex social, political, economic and healthcare environments.
Person: A unique individual, possessing dignity and worth, which is in constant interaction with the environment. A person is composed of physical, psychological, socio-cultural, developmental and spiritual dimensions, but when examined as a whole, is more than the sum of the parts. The term "person" incorporates the concepts of learner, self, individual, family, group, community and population.
Health: Health is a dynamic multidimensional state represented by the health-illness continuum and is affected by personal choices, values, and interactions with the environment. The physical, psychological, interpersonal and social aspects of health are inseparable in the individual.The degree of balance between the person and his/her internal and external factors determine the person's level of health. The practice of nursing promotes an awareness of healthy lifestyles and choices. Nurses compassionately assist persons to re-establish health and cope with illness or impending death.
Environment: The environment is the collective of all conditions, circumstances, and internal and external forces.The diverse and ever-changing environment is affected by physical, psychological, socio-political, cultural, ethnic, spiritual, economic and ecological factors. It is influenced by and responds to dynamic forces including technology; education; values; and economic, geopolitical and population characteristics.
Nursing: Nursing is a professional practice discipline, which combines the science of nursing and the art of caring for others. The science of nursing is the body of knowledge generated from nursing theory and research as well as knowledge applied from the sciences, liberal arts, and social sciences. It involves knowledge, critical thinking skills, and collaboration with other disciplines to provide high quality, safe, effective patient-centered, holistic care. Nurses as caregivers, providers, teachers and patient advocates must use evidence-based practice and technology that incorporates ethical, moral and legal standards.
The art of caring is the creative and dynamic application of nursing knowledge. Caring emanates from a commitment to preserve and enhance the integrity and dignity of persons. Caring relationships begin with the self and embrace all those one touches within the environment.
Professional Values: Professional values and the behaviors they exemplify provide a foundation for the practice of nursing. Exhibiting professional values is the demonstration of high-level personal, ethical and skill behaviors that characterize a member of a profession. Nursing is an accountable, autonomous practice profession that is guided by a body of knowledge and a professional code of ethics. Professional nursing also supports research and education to expand nursing knowledge and its use .
 Nursing Education: Education is a process that involves the educator and the learner in collaboratively pursuing and sharing knowledge. Learning is a deliberate and dynamic process characterized by the acquisition of knowledge, self-awareness, breadth and depth in critical thinking, and by cognitive, affective and psychomotor skills all of which change the behavior of the learner. Learning occurs best when the learner's rights are respected and when the learner accepts responsibility for self-direction and his/her own decisions. Continuing education is a life-long learning process that updates the learner's knowledge regarding current research and practice developments, helps the learner specialize in a particular area of practice, or helps the learner maintain competency in their current area.
The focus of nursing education is critical inquiry that enables the learner to recognize phenomena, take appropriate actions in a variety of situations, and to interactively evaluate outcomes. The reflective process emphasizes creative insight, valuation and self-realization. The goals of liberal and scientific education must be integrated with those of professional development for students to become competent practitioners of nursing care. Thus, the integration of the principles of liberal and scientific studies with the principles of nursing care is essential to the students' discovery of the conceptual knowledge of nursing; one that leads to lifelong inquiry and improved patient care outcomes.
The educator enters the learning environment as a facilitator, mentor, resource person, and co-learner who uses multiple methods of instruction. The educator respects and values the knowledge and experiences of students and fosters their continuing professional role development.  The educator guides students by developing, organizing, and structuring knowledge; by fostering a spirit of inquiry, a sense of discovery, and a desire for life-long learning.
Students are viewed as adult learners who engage in the educational process by assuming responsibility for their learning. The learner enters the process with a unique personal and cultural history that serves as a rich resource for the learning process. This background energizes the learning environment and provides the impetus for lifelong personal, continuing education and professional growth.
Tennessee Board of Nursing Approval
The MSN program has receive initial approval by the Tennessee Board of Nursing.
CCNE Accreditation
The master's nursing degree program at Tusculum College is pursuing initial accreditation by the Commission on Collegiate Nursing Education (CCNE), One Dupont Circle, NW, Suite 530, Washington, DC 20036, (202) 887-6791.  Applying for accreditation does not guarantee that accreditation will be granted.
Our accreditation visit scheduled September 11, 2017 was successful with the CCNE visiting committee finding that we met all standards for the CCNE.
If you have any questions, please submit them to MSN-FNP@tusculum.edu.