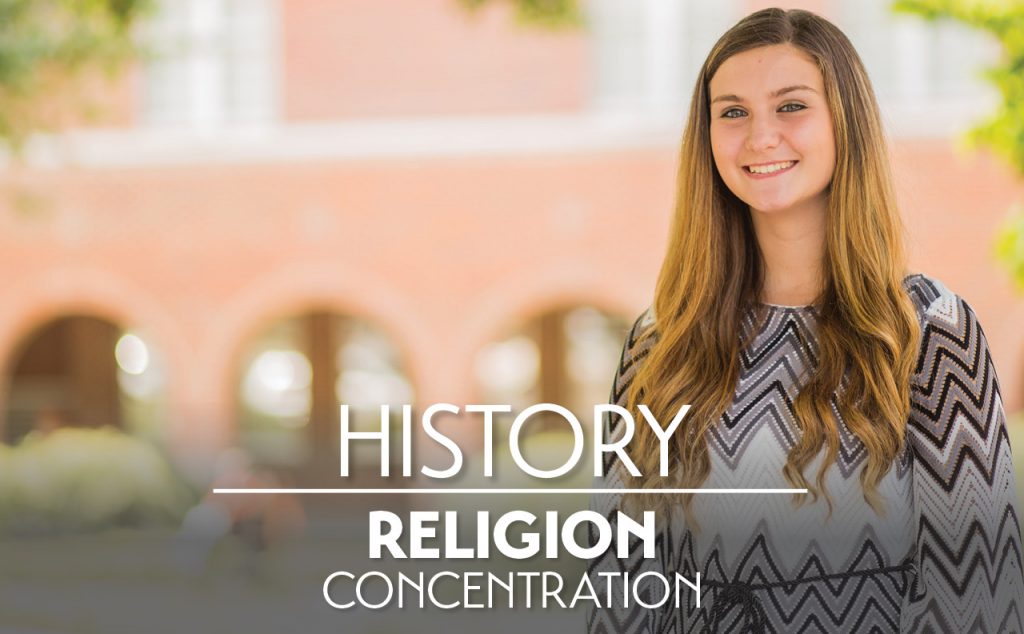 The Religion concentration is designed to prepare students for graduate school, the ministry, involvement in the church, or other careers, such as in the non-profit sector.
Some of the careers graduates from this History concentration program can pursue include:
Ministers
Professors
Counselors
Charitable organization employees
Chaplains
Museum curators
Missionaries
Writers
The program contains two subject areas: History, and Religion, each cultivating a critical skill-set for future graduates.
Students will develop expertise in:
Textual interpretation
Historical contextualization
Social and cultural analysis
Oral and written communication
Students engage in discussions about the 'big' questions of life, and become involved in evaluating a variety of viewpoints.
In the process, they develop the ability to assess evidence, to weigh arguments, and to construct informed opinions.
---