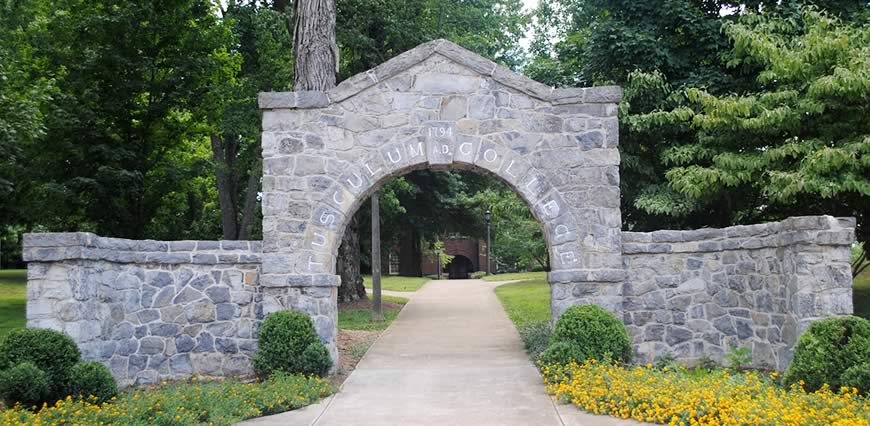 Founded in 1794, Tusculum is the oldest institution of higher education in Tennessee, the twenty-eighth oldest in the nation, and the oldest coeducational institution affiliated with the Presbyterian Church (USA).
The wooded 140-acre Tusculum campus has eight buildings and the Tusculum Arch that are listed on the National Register of Historic Places.
LEARN MORE
Download a PDF file and two Powerpoint presentations which provide more details about Tusculum's rich history.
If you have problems viewing the PDF file, right-click on the link and select 'Save As' or 'Save Target As' from the menu. Then save the file to your computer.