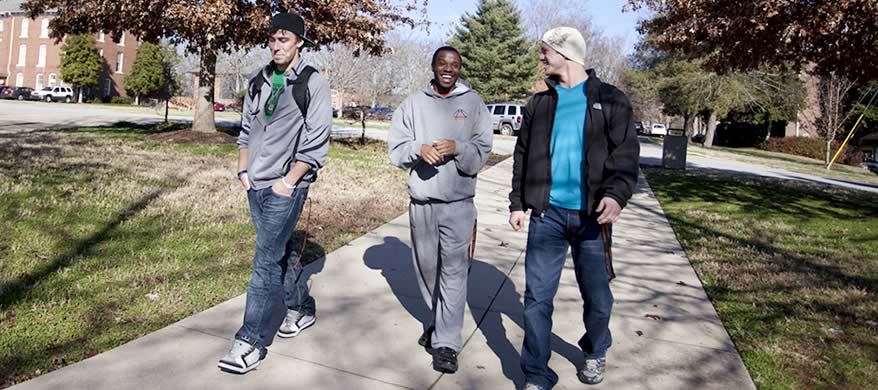 For emergencies, call 911. Then Campus Safety at (423) 636-7318.
---
Pioneer Alert (Regroup) is the Emergency Notification Platform for all of our Campuses.
It is essential that all community members join Pioneer Alert in order to receive emergency notifications and vital information about closures, dangerous weather, emergencies on and off campus, and information about utility interruptions. You may select to receive just emergency notifications or add one or more of the many groups on campus to receive information about events that community organizations may post. Please take a moment to read and follow the directions below to manage your Pioneer Alert account.
Update your Email and Phone numbers for Pioneer Alert/Regroup
Pioneer Alert, sometimes referred to as Regroup, is the system which we inform employees and students of emergencies that occur on campus. Information like school closures due to inclement weather and other emergencies which occur on our campus' are sent out to inform you, the Tusculum University community. Please take a minute to ensure your information is up-to-date by:
1) Click on this link: https://tusculum.regroup.com/
2) Enter your Tusculum University email and enter in your password for Regroup. If you do not know your password to Regroup follow steps A-D before 3-5. If you DO know your password to Regroup skip to step 3:
A) click the link https://tusculum.regroup.com/passwords/new or the "Forgot Password" link under the email section of the sign in page.
B) Next enter email address and hit submit.
C) Check your email for an email from the Regroup System to update your password and click the link.
D) Update your password.
3) Click on Preferences in the top right hand corner.
4) To update your email and phone number, click the email/phone tab – be sure to hit save.
5) Click on the "Join a Group" tab at the top of the page. Find the "Emergency Notifications Group". Click "request membership" and a group administrator will add you. You may join as many groups as you wish, however be sure to change how you receive information for each group (next step). It is HIGHLY recommended that you receive information from the Emergency Notifications Group by all methods (cell phone text-to-speech, SMS/text message, and email).
6) To select your contact methods (how you want receive information) for individual groups, please select the Group Notifications tab and make whatever changes you wish – be sure to hit save.