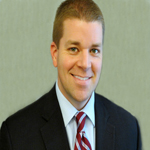 Associate Professor of Religion
Email: trwilliams@tusculum.edu
Campus Phone: Ext. 5272
Campus Mail: P.O. Box 5052
Office: Garland Library 129
Department: Faculty
Campus or Site Location: Greeneville

---
Dr. Travis B. Williams is an associate professor of Religion at Tusculum, specializing in the New Testament and Early Christian Literature. Over his six years with the college, he has contributed to the department in a variety of ways. Aside from his efforts in the classroom, he has served as Theologian-in-Residence, he has worked to develop new courses and curriculum, and he has been involved in various community engagement projects. His teaching duties focus primarily on the Jewish and Christian traditions, although he regularly leads courses that fall within the broader sphere of Religious Studies. Along with his experience teaching residential students, he works with the Graduate and Professional Studies Program as well.
During his time at Tusculum, Dr. Williams has been engaged with an extensive research agenda. One of his primary areas of specialty is the letter of 1 Peter. He has published a number of articles and essays on this New Testament epistle, and has also produced two major monographs: Persecution in 1 Peter: Differentiating and Contextualizing Early Christian Suffering (NovTSup 145; Leiden: Brill, 2012), and Good Works in 1 Peter: Negotiating Social Conflict and Christian Identity in the Greco-Roman World (WUNT 337; Tübingen: Mohr Siebeck, 2014). As a culmination of his work in this area, Dr. Williams is currently writing a major exegetical commentary on 1 Peter. In collaboration with Prof. David G. Horrell (University of Exeter), he is co-authoring the 1 Peter volume in the prestigious International Critical Commentary series.
Apart from his work in New Testament studies, Dr. Williams is also involved in concentrated study on the Dead Sea Scrolls. He has written on the pesher commentaries within the scrolls corpus, particularly as they relate to the phenomenon of inspired exegesis, and at the moment, he is working on a monograph which explores the Teacher of Righteousness from the perspective of social memory theory. The study represents an attempt to redirect and reconfigure the way that scholars approach the Teacher and the sources which record his memory. To facilitate this project, Dr. Williams has recently been awarded a major grant from the Appalachian College Association.
To view samples of his published work, visit http://tusculum.academia.edu/TravisWilliams