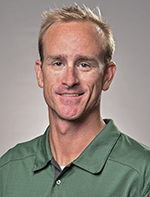 Head Tennis Coach
Email: ajackson@tusculum.edu
Campus Phone: Ext. 5732
Campus Mail: P.O.
Office:
Department: Athletics
Campus or Site Location: Greeneville

---
Adam Jackson is beginning his first season as head coach of the Tusculum College tennis program.  Jackson officially took the helm of the Pioneer program on Oct. 26, 2015.
Jackson comes to Tusculum after serving on the coaching staff at NAIA national power Georgia Gwinnett College in Lawrenceville, Georgia.
During Jackson's tenure at Georgia Gwinnett, the men's program captured two NAIA national championships in 2014 and 2015, while posting an impressive 37-2 record over the last two years.  The GGC women's team won the 2014 NAIA national title, while the 2015 club finished as national runner-up.
While at GGC, Jackson coached 14 ITA All-Americans, while nine student-athletes garnered honorable mention recognition.  He also mentored 2015 NAIA Men's Tennis Scholar Athlete Matias Hatem.
In 2015, the GGC men faced a challenging schedule while posting a 16-2 worksheet with wins over 11 nationally-ranked teams, including 2014 NCAA Division II national champion West Florida.  The GGC women's program, led by Valeria Podda, the nation's top-ranked player, and featuring a line-up of five All-Americans, lost 5-4 in the NAIA national final to Auburn-Montgomery, to wrap up an 11-7 campaign.
The GGC men's squad went 21-0 in 2014, capping an undefeated campaign with a 5-1 win over defending champion Embry-Riddle in the NAIA championship match.  During their unbeaten run, the Grizzlies knocked of three NCAA II ranked opponents, including No. 2 Armstrong State, No. 7 Lander and No. 21 USC Aiken. The Grizzlies were recognized with six NAIA All-Americans, including three first team honorees.
The 2014 GGC women's squad defeated Embry-Riddle in a dramatic 5-4 contest to capture the program's first NAIA national title. The Grizzlies had eight NAIA All-Americans on the season, including a pair of first team players. During the year, the GGC women posted an impressive 18-4 record and earned victories against opponents from all three NCAA divisions.
Jackson also served as the head teaching professional at The Georgia Club, a premier country club located in Statham, Georgia from 2014-2015 and carries the highest certification from the Professional Tennis Registry.
He served on the faculty and coached tennis at Grayson High School in Loganville, Georgia where he led them to state tournament appearances from 2010-2013.
The Watkinsville, Georgia native started his collegiate playing career at South Atlantic Conference member Wingate University and was a member of the Bulldogs' 2002 NCAA Division II Tournament team.
Jackson is a former Georgia state champion at Oconee County High School, and he's continued to play, earning the Georgia Games men's open title in 2013.
He earned his Bachelor's degree in English from Appalachian State University in 2007 and followed with his Master's degree in secondary education (M.A.T.) from Piedmont College in 2010.
Jackson and his wife, Dana, are the proud parents of two sons, Gus and Jake.