The Theologian-in-Residence lecture series is held annually on Tuesdays in February. The sessions focus on a theological topic or other issue of interest to church leaders and lay people.
The series began in 1991 and has explored such topics as music and worship, Christianity and popular culture, reflections on the Trinity, religion in Appalachia, John Calvin and the Reformed tradition, God and athletics in the modern world and Christian principles for managing finances.
The series is sponsored by Tusculum College with partial funding from Ron Smith.
THE 2014 THEOLOGIAN-IN-RESIDENCE SERIES
The 2014 Theologian-in-Residence series will explore how early Christian identity was formed in response to persecution. The series, sponsored by Tusculum College with partial funding from Ron Smith, will be led by Dr. Travis B. Williams, assistant professor of religion at Tusculum College. The title of the lecture series will  be, "The Situation and Strategy of 1 Peter: Examining the Formative Influence of Persecution on Christian Identity."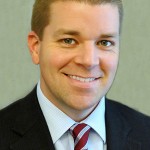 Having published numerous essays and articles on 1 Peter, as well as two major monographs, Dr. Williams is  one of the leading experts on this often-neglected New Testament epistle. His books include "Persecution in 1 Peter: Differentiating and Contextualizing Early Christian Suffering" and "Good Works in 1 Peter: Negotiating Social Conflict and Christian Identity in the Greco-Roman World." At the moment, he is at work on a major exegetical commentary on 1 Peter, which will appear in the prestigious International Critical Commentary series. Dr. Williams is a native Tennessean who grew up in a very conservative Christian tradition. Both his undergraduate and graduate studies were carried out at institutions associated with the evangelical movement. It was not until his doctoral studies – which were undertaken at the University of Exeter (United Kingdom) – that his faith and scholarship began to move in another direction. After a period of theological (and denominational) exploration, he finally found a home in the Presbyterian Church  (USA). He, along with his wife (Amy) and two sons (Bryce and Trent), are currently members at First Presbyterian Church in Johnson City.
2014 Theologian-in-Residence Brochure
Podcast
Religion for Life radio interview
Presentations
Session 1:
Presentation Slides (Session 1)
Authorship and Date of 1 Peter
Mirror-Reading a New Testament Letter Version 1
Mirror-Reading a New Testament Letter Version 2
Audience of 1 Peter
Session 2:
Presentation Slides (Session 2)
Average Roman City
Appropriation of Jewish Privileges
Roman Judicial Systems in Asia Minor
Social Strategy of 1 Peter. Accommodation and Conformity (David L. Balch)
Social Strategy of 1 Peter. Distinctiveness and Separation (John H. Elliott)
Session 3:
Presentation Slides (Session 3)
Social Strategy of 1 Peter. Conformity and Resistance (David G. Horrell)
Benefaction Language in 1 Peter (Bruce W Winter)
Benefaction Language in 1 Peter (Travis B Williams)

Session 4:
Presentation Slides (Session 4)

PREVIOUS THEOLOGIAN-IN-RESIDENCE SERIES BROCHURES
Links to previous brochures for The Theologian-in-Residence series are provided below: