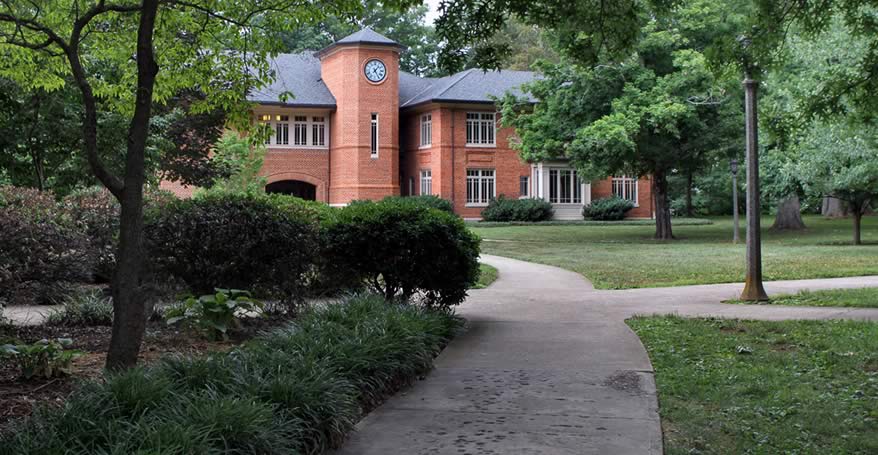 Chapel will be held on Wednesday's at 11:45 am in the Garland Library in the balcony area overlooking the bowl (unless otherwise noted).
Chapel service will be held Wednesday in the Thomas J. Garland Library. Services will be held on the upper floor at 11:45 a.m. Listen for the McCormick bell to ring at 11:30 a.m.
Everyone is welcome. Chapel service is worth .25 Arts and Lecture credit.
FALL
No chapel on August 20th (first day of the block)
August 27th and September 3rd & 10th
No chapel on September 17th (first day of the block)
September 24th and October 1st & 8th
No chapel on October 15th (first day of the block)
October 22nd & 29th and November 5th
November 11th (Veterans Day Service Niswonger Commons) No chapel on November 12th (first day of block)
November 19th and December 3rd (Lessons and Carols Service will be held in Garland Library Lobby)
No chapel on December 10th (last day of block and beginning of Christmas break)
SPRING
January 14th, 21st & 28th and February 4th
February 11th, 18th & 25th
No chapel on March 4th (last day of block and beginning of spring break)
March 18th & 25th and April 1st(Holy Week Communion Service will be held in Garland Library Lobby & 8th
April 15th ,  22nd & 29th
No chapel on May 7th (last day of block and beginning of summer break)