Ronda Gentry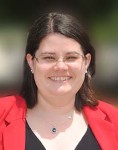 Director, Center for Civic Advancement, Global and Mission Studies

Ext. 5216, Rankin Hall, Room 201
Email: rgentry@tusculum.edu
Ronda Gentry joined Tusculum as the Director of the Center for Civic Advancement (CCA) in July 2014. Ronda came to Tusculum following seven years of service to Virginia Intermont College, where she held various roles in both Student Affairs and Institutional Advancement. These experiences follow nine years of ministry in local churches in both North Carolina and Florida.
Currently Ronda is a PhD candidate at Union institute and University in Cincinnati, OH. Her dissertation titled, "Cultural Conversations and Community Leadership: Creating Pathways for First-Generation Appalachian Students and Colleges" is in the data collection phase with an anticipated completion date of Spring 2015. In addition to this work, Ronda holds a Master of Divinity from Duke University in Durham, NC with a specialization in Baptist Studies. She also holds a Bachelors of Science in Mathematics from Campbell University in Buies Creek, NC.
Throughout her life Ronda has always had a passion for bringing communities together to address issues of social justice. To accomplish this, she has led student teams to places such as Boston, MA, Homestead, FL, Navajo Mountain, UT, and Port Au Prince, Haiti, where students and local communities worked together to improve the lives of those affected by poverty, hunger, and injustice.
As Director of the CCA Ronda seeks to deepen Tusculum's relationship with local, state, national, and international communities, engaging students, faculty, and staff in partnerships which will benefit these communities as well as instill a sense of Civic Engagement within Tusculum.
Jonathan Calloway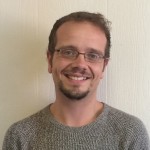 Coordinator, Center for Civic Advancement, Bonner Leader Program
Ext. 5252, Rankin Hall, Room 203
Email: jcalloway@tusculum.edu
Jonathan Calloway joined the team as Program Coordinator for the Center for Civic Advancement and Bonner Leaders Program in August 2014. A native of Morristown, Jonathan earned a Bachelor in Arts degree in psychology and a minor in philosophy at East Tennessee State University in 2011. While there, he was president of his campus' Amnesty International chapter and was involved with several service trips to Haiti and Honduras. Winner of the 2011 Elie Wiesel Writing Prize in Ethics, he has a strong interest in writing for social change.
After graduation, Jonathan served a year at the CCA as an Americorps VISTA where he worked with students in CMNS 251: Theory and Practice of Citizenship to establish capacity building initiatives with Tabernacle Mission Soup Kitchen and Second Harvest Food Bank. After completing his term in Greeneville in 2012, he joined the Jesuit order where he taught elementary school theology in South Louisiana, was a case manager for recently released prisoners within the greater Kansas City metro, and was a counselor for at-risk youth in Camden, New Jersey.
Returning to East Tennessee in summer 2014, he is very excited to work around matters of faith, poverty, social justice, civic engagement, and community-building from his own back yard!
Robin Fife
Faculty Member, Service-Learning
Ext. 5777, Rankin Hall, Room 205
Email: rfife@tusculum.edu
Robin Fife, assistant professor of social science, has been a leader in Tusculum College's continuing growth in service outreach to the community. She has served in leadership roles in the Center for Civic Advancement and the Bonner Leaders student service organization. As an instructor of service-learning courses, she has introduced scores of students to the personal enrichment found in serving others whether it is on the Tusculum College campus, in the surrounding East Tennessee communities or in West Virginia, New Orleans and Belize.
Robin Lay
Director, Career Services
Ext. 5447, Niswonger Commons, Room 307
Email: rlay@tusculum.edu
Ms. Robin E. Lay is the  Director of Career Services at Tusculum College.  Ms. Lay came to Tusculum in June 2013 from Richmont Graduate University, where she served as the Director of Recruiting, Academic Advisor and Ad Hoc Career Services Representative for seven years at Richmont Graduate University in Atlanta, GA.
Ms. Lay has a Master of Arts in Professional Counseling from Richmont Graduate University and a Bachelor's Degree in Psychology, with a Concentration in Business Administration from Carson-Newman College. She is a Licensed Professional Counselor in the state of Georgia and a member of multiple professional organizations; such as, the American Counseling Association; the National Board of Certified Counselors; as well as, the National, Southeastern and Tennessee Associations of Colleges and Employers.
As the Director of Career Services, Ms. Lay provides career workshops and individual meetings for the following services:  career assessment and exploration, graduate school application, Linkedin profile and resume review, networking strategies, career fairs, as well as, internship and job search assistance.  Additionally, she works to develop internship and job opportunities, as a liaison for employers and students.  Ms. Lay provides career services for approximately 2000 students on all four Tusculum campuses and many Tusculum alumni.