Contact: Robin E. Lay, Director of Career Services
Email: rlay@tusculum.edu
Phone: (423) 636-7447 (office)
About the Director of Career Services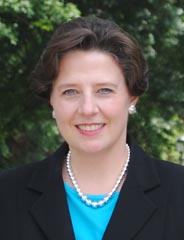 Ms. Robin E. Lay is the  Director of Career Services at Tusculum College.  Ms. Lay came to Tusculum in June 2013 from Richmont Graduate University, where she served as the Director of Recruiting, Academic Advisor and Ad Hoc Career Services Representative for seven years at Richmont Graduate University in Atlanta, GA.
Ms. Lay has a Master of Arts in Professional Counseling from Richmont Graduate University and a Bachelor's Degree in Psychology, with a Concentration in Business Administration from Carson-Newman College. She is a Licensed Professional Counselor in the state of Georgia and a member of multiple professional organizations; such as, the American Counseling Association; the National Board of Certified Counselors; as well as, the National, Southeastern and Tennessee Associations of Colleges and Employers.
As the Director of Career Services, Ms. Lay provides career workshops and individual meetings for the following services:  career assessment and exploration, graduate school application, Linkedin profile and resume review, networking strategies, career fairs, as well as, internship and job search assistance.  Additionally, she works to develop internship and job opportunities, as a liaison for employers and students.  Ms. Lay provides career services for approximately 2000 students on all four Tusculum campuses and many Tusculum alumni.