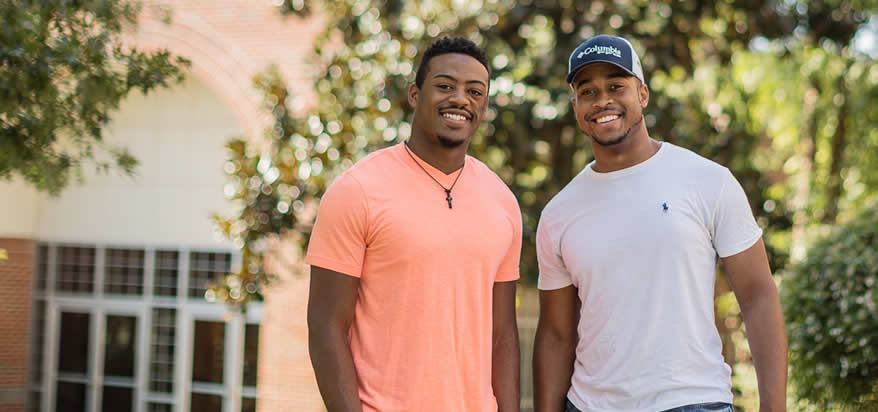 Physical Education, Professional Education, General Education core courses comprise the Teaching Licensure for Grades K-12 major at Tusculum.
The Teaching Licensure major is approved by the Tennessee State Department of Education.
The hours for this major includes 42 semester hours in the Physical Education, 36 semester hours in Professional Education, 41 semester hours in the General Education core, and 7 semester hours of electives for a total of 120 semester hours.
---
MAJOR AREA CURRICULUM
Physical Education Major
Hours
Activity Courses/Activity Competencies (6 hours)
I. Safety, First Aid, and CPR (1 required)
PHED 115
Community First Aid, CPR and Safety
1
II. Sports Skills (1 Individual/Dual or Team Sport required)
A. Individual and Dual Sports
PHED 173
Racquetball
1
PHED 176
Bowling I
1
PHED 178
Badminton
1
PHED 179
Table Tennis
1
PHED 180
Tennis
1
PHED 181
Archery
1
PHED 182
Golf
1
PHED 188
Jiu Jitsu
1
OR B. Team Sports
PHED 120
Softball
1
PHED 122
Touch and Flag Football
1
PHED 124
Soccer
1
PHED 125
Volleyball
1
PHED 126
Basketball
1
PHED 144
Lacrosse
1
III. Aquatics (1 required)
PHED 160
Scuba Diving
1
PHED 161
Beginning Swimming
1
PHED 165
Lifeguard Training
1
IV. Rhythms and Dance (1 required)
PHED 170
Rhythms and Dance
1
V. Tumbling and Gymnastics (1 required)
PHED 175
Tumbling and Gymnastics
1
VI. Outdoor Leisure Activities (1 required)
PHED 190
Bicycling
1
PHED 195
Hiking/Backpacking
1
PHED 196
Canoeing
1
Major Area Hours
6
---
Physical Education Theory
Hours
PHED 200
Introduction and History of Physical Education and Athletics
3
PHED 251
Human Anatomy
3
PHED 252
Human Physiology
3
PHED 260
Methods for School Health Teachers
3
PHED 270
Adaptive Physical Education
3
PHED 360
Curriculum and Methods of Teaching Elementary School Physical Education, Health and Wellness
3
PHED 361
Curriculum and Methods of Teaching Secondary School Physical Education, Health and Wellness
3
PHED 370
Measurement and Evaluation in Physical Education, Health and Wellness
3
PHED 374
Motor Development
3
PHED 375
Motor Learning
3
PHED 380
Kinesiology
3
PHED 390
Physiology of Exercise
3
Major Area Hours
36
---
Physical Education Curriculum
Hours
EDUC 200
Introduction and History of Physical Education and Athletics
3
EDUC 210
Teacher Education Field Experience
1
EDUC 211
Teacher Education Field Experience
1
EDUC 212
Teacher Education Field Experience
1
EDUC 216
Innovative Instructional Technology
3
EDUC 320
Classroom Discipline and Management
3
EDUC 341
Planning Instruction in Today's Classroom
3
SPED 201
3
Student Teaching and Seminar
EDUC 452
Student Teaching Seminar
2
EDUC 457
Enhanced Student Teaching K-5
5
EDUC 460
Enhanced Student Teaching 6-12
5
Professional Education Hours
30
---