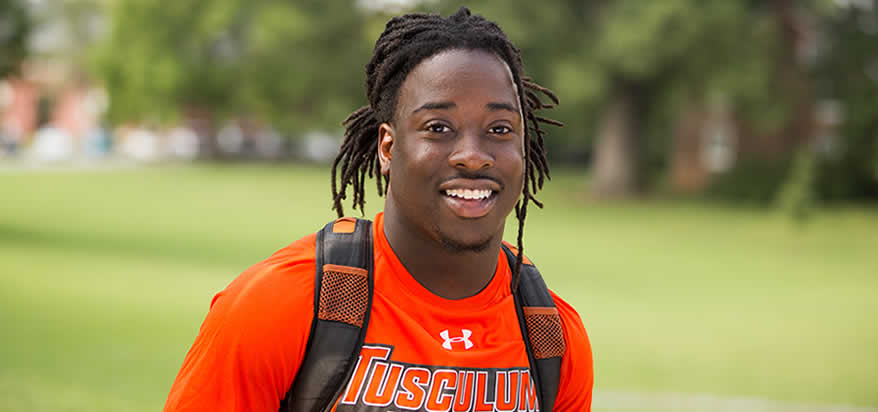 The Sport Management program at Tusculum combines knowledge and skills required for leaders in athletics, sports, recreation and fitness.
By integrating management and marketing principles with sport and fitness components, students are prepared for job opportunities in sport management, recreation, athletics and fitness settings and/or are prepared for graduate studies in sport management.
The major is comprised of a total of 46 semester hours (1 hour of which is an activity course), and 41 semester hours in the General Education Core.
---
SPORT MANAGEMENT MAJOR
Sports Science Major
Hours
Activity Course (1 hours)
PHED 115
Community First Aid, CPR and Safety
1
Theory Courses
BUSN 210
Principles of Management
3
BUSN 211
Accounting Principles I
3
PHED 200
Introduction and History of Physical Education and Athletics
3
PHED 215
Sport in Society
3
PHED 240
Introduction to Sport Management
3
PHED 243
Sport Facilities and Design
3
PHED 245
Clinical Experience in Sport Management
3
PHED 310
Principles of Sport Marketing
3
PHED 313
Communication in Sport
3
PHED 330
Psychological Dynamics of Sport and Physical Education
3
PHED 395
Organization, Administration and Supervision of Physical Education and Athletics OR
3
PHED 396
Administration and Supervision of Physical Education, Health and Wellness
3
PHED 422
Principles of Sport Finance
3
PHED 435
Managing Legal Aspects of Sport and Physical Education
3
PHED 451
Sport Management Internship
3
PHED 480
Senior Seminar in Sports Science/Sport Management
3
Major Area Hours
46
---